Informazioni sull'evento
Località
Domus Academy
Via Carlo Darwin 20
20143 Milano
Italy
Descrizione
While we are offering a free ticket to ensure that everyone who wants to attend is able to, we kindly request to get a ticket only if you will be completely sure to attend the event. Please cancel your reservation as soon as you will not be able to attend the event anymore.
On 25 September, the Interaction Design community across the globe come together as a united global community to showcase the diverse ways interaction design impacts our everyday life with the celebration of World Interaction Design Day.

World Interaction Design Day, (in short, #IXDD) is an annual initiative dedicated to advancing the craft and showing the world how interaction design improves the human condition.
This year's theme: Diversity and inclusion in Design challenges the interaction design community to look at how language, culture, gender, age and ability are reflected in design, and how we as designers use our skills and knowledge to improve the accessibility of products, services and organisations for the community at large.
IxDA Milan & Turin invites all passionate designers from Milan and Turin to meet and debate an issue that is broader than just doing good interaction design and covers what is designed, how it is designed and the social structure within which it is done (companies/studios/teams/disciplines, etc.).
We will have the honour of being guided through this broad topic by two guests of excellence: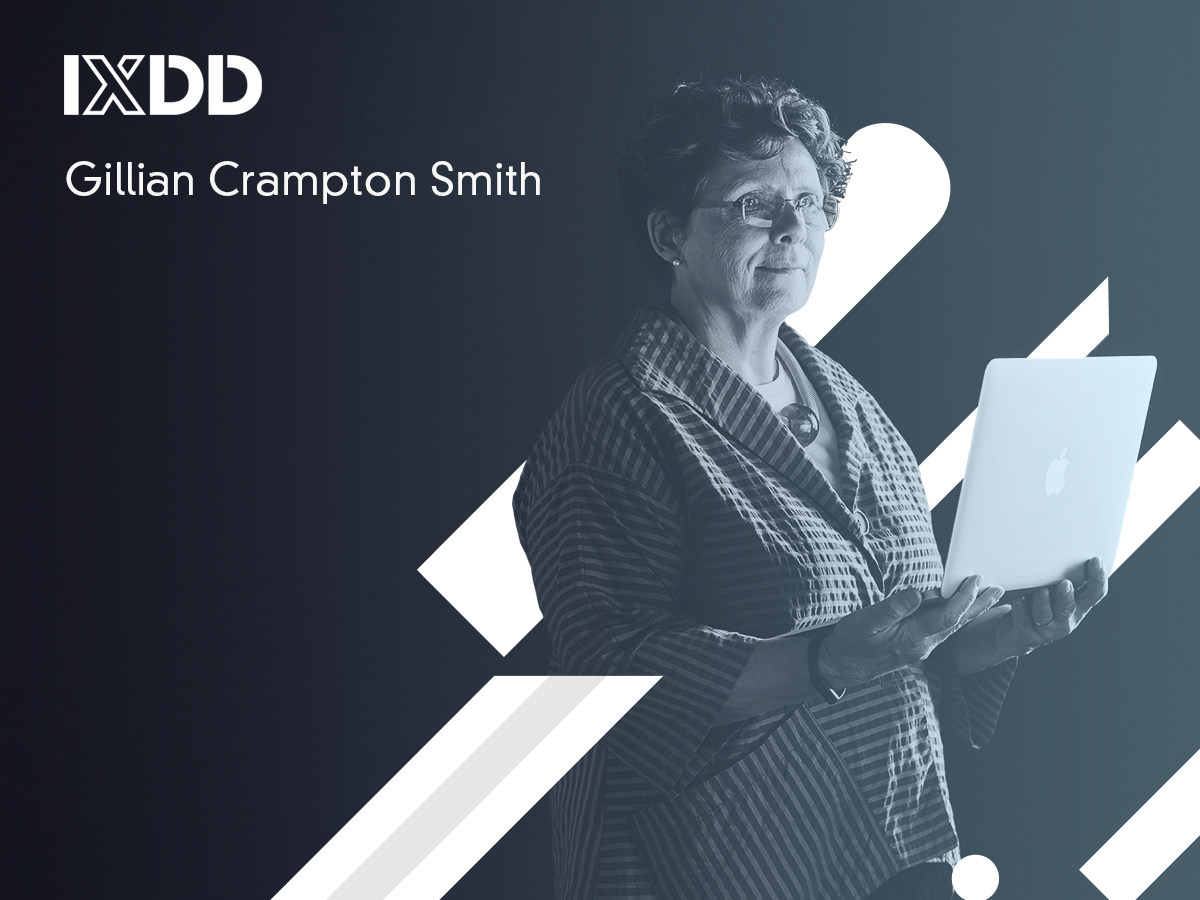 Gillian Crampton Smith
Gillian Crampton Smith is one of the most internationally renowned personalities in the field of interface and interaction design. In 1992, she founded the degree program Computer Related Design at the Royal College of Art in London, which she directed until 2000 as a professor. At Royal College, she pioneered and developed teaching and research concepts that are still relevant to all interaction design programs.
From 2001 to 2005, she was the founding director of the Interaction Design Institute Ivrea - arguably the best -known institution in the world dealing with interface and interaction design. A big number of outstanding designers and designers emerged from the institute, and also projects and initiatives that still have a great influence on the practice of interaction design.
For her life's work she was awarded with the "Lifetime Practice Award" in 2014 at the SIGCHI in Toronto.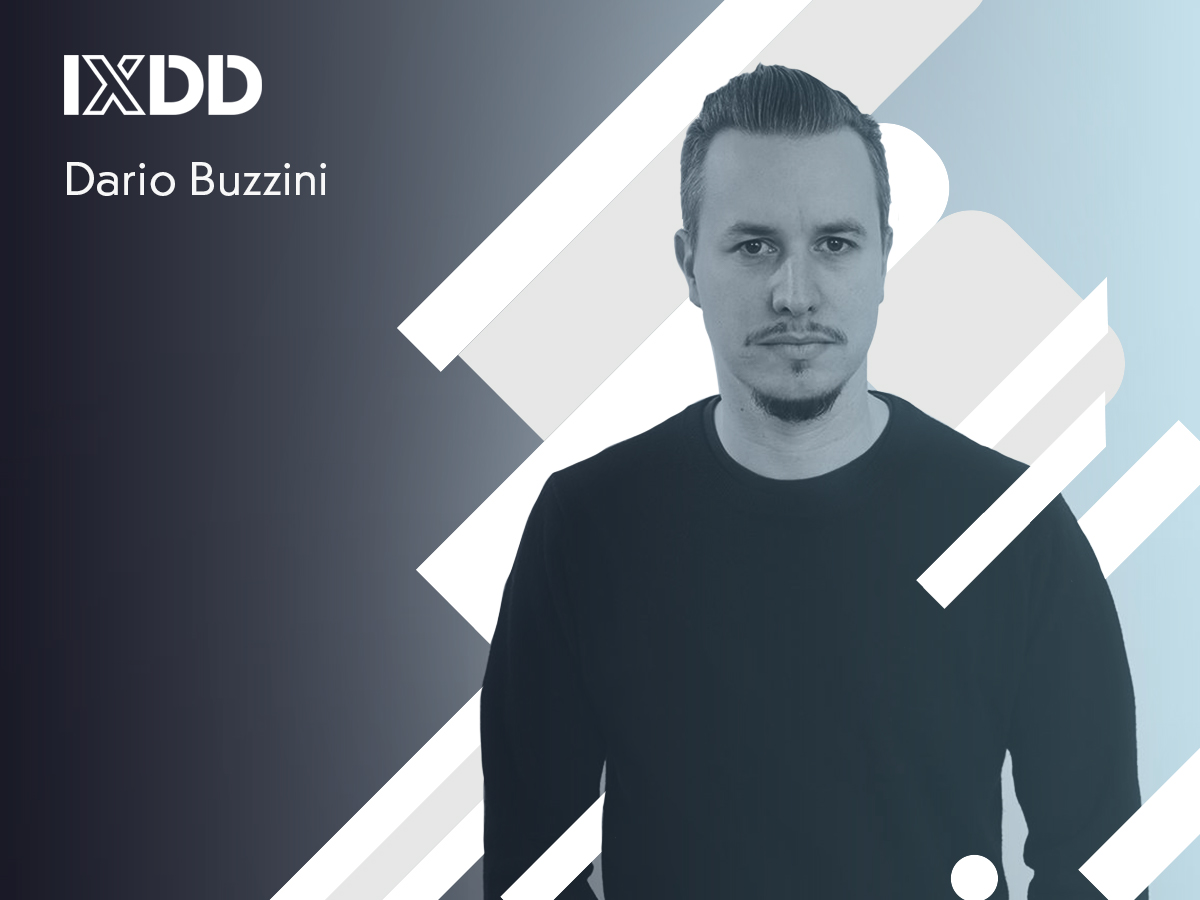 Dario Buzzini
Dario Buzzini is one of the most important figures on the global scene of Interaction Design. Currently, in Italy, he manages his consulting practice BBDB and works with companies such as Arduino, CIID and IDEO. For the past 10 years, he worked as Design Director at IDEO, advising clients of Fortune 500 to address the complex challenges of interaction design, from telecommunications and financial services to automotive products and consumer electronics.
Over the past few years, Dario has collaborated with several international companies, including Artemide, AT & T, Bosch, Eli Lilly, Enel, Fiat, Ford, Motorola, Novartis, Philips, Prada, Siemens, Tecno, and Telecom Italia.
Their two talks will be followed by a discussion between them and other outstanding personalities in the Interaction Design Italian scene as:
Erica Moreti, Principal @ Continuum. Erica directs the Strategy & Service Design LoB and leads her team in designing for the connection of physical-digital experiences to business and internal processes, through the design of strategy, whitespace innovation, organizational transformation, CX, EX, space design and transformation programs. She has a passion for futurism, speculative and critical design and achieved a deep expertise in several industries working as lead for major design agencies and studios.
Fabio Sergio, Regional Design Director EALA @ Fjord. For the last 20 years, he has been exploring areas where emerging technologies create new opportunities to amplify human potential, and business scenarios can be wrapped around people's dreams and desires. His work has spanned across a wide spectrum of industries and sectors, as a consultant and in-house, with global leaders such as Whirlpool, Vodafone, GE, HP, LGE, Swisscom, J&J, BBC, Novartis, Merck, Unicef, GSMA and WEF.
---
Schedule
7:00pm - 8:00pm
Networking & aperitivo
8:00pm - 8:05pm
IxDA Milan & Turin - Intro
Andrea Pedrina, IxDA Milan & Turin Chapter Leader, Head of UX/UI @ Havas
8:05pm - 8:15pm
Welcome to Domus Academy
Michele Aquila, Program Leader Master in Interaction Design @ Domus Academy
8:15pm - 8:45pm
Talk by Gillian Crampton Smith + QA
Gillian Crampton Smith, Interaction Design Professor and Researcher
8:45pm - 9:15pm
Machete: A five-point plan to design for inclusion + QA
Dario Buzzini, Interaction Design consultant
9:15pm - 9:45pm
Discussion on Diversity and Inclusion in Design
Gillian Crampton Smith, Dario Buzzini, Erica Moreti, Fabio Sergio
9:45pm - 9:50pm
Wrap up
---
Directions
Via Carlo Darwin, 20
20143 Milano (MI)
Google Maps: https://goo.gl/maps/oQb6YoJW9qK2
Closest transit
Tram: 3
M2 Verde: Romolo (and bus 43 or walk 15 min)
Arriving from outside of Milan
Take Metro Verde from Centrale to Romolo.
---
About Our Host
This event is kindly hosted by Domus Academy.
Domus Academy is a living laboratory. An incubator of talents and a springboard for interdisciplinary adventures. A place where stellar careers are launched.
At Domus Academy, we help students become protagonists in the highly competitive world of fashion and design. Offering one-year master's courses in a wide variety of design specializations, the school centers around a "learning by designing" methodology, in which students solve real-life design problems with the help of world-class faculty members who are opinion leaders in their fields. Students also have the opportunity to intern with some of the most exciting brands in fashion, product design, car design, interaction design, luxury goods, and more. Working directly with companies, you'll learn how to address the most contemporary design challenges in fresh and original ways.
Domus Academy is a school where students make the connections that accelerate their careers, gain inspiration from collaborative projects, and develop their skills and talents in a self-directed way. Whether students wish to work at a traditional job or found their own design studio, Domus Academy prepares them to become leaders within all facets of the fashion and design industries.
Learning by designing
We believe that working on real-world projects is the best way to learn. That's why 90 percent of our curriculum is "learning by designing." You'll work on practical design assignments that replicate today's professional design practices in an environment supportive of learning and experimentation.
Faculty excellence
At Domus Academy, you'll work side-by-side with pre-eminent international designers and thought leaders who bring the pulse of the design world into the classroom and impart their knowledge of the latest design trends and practices.
Multidisciplinary approach
Many of the most innovative design solutions are created through the collaboration of various design tools, competencies, and perspectives. Students across disciplines share points of view on design and learn to combine these ideas in their own fresh expressions.
Multiculturalism
Currently, more than 50 nationalities are represented on the Domus Academy campus. We believe that a multicultural point of view spurs a dynamic exchange of ideas and informs design excellence: An open mind sees a diversity of options and chooses concepts with universal resonance.
---


About IxDA
Milan and Turin IxDA is the local chapter of the Interaction Design Association, an amazing and growing network dedicated to professionals, students and interested parties alike for the good of the whole design world.
if you have not already done so, subscribe to the Facebook Group!
---
Sponsored by


Data e ora
Località
Domus Academy
Via Carlo Darwin 20
20143 Milano
Italy
Organizzatore di IxDD - World Interaction Design Day - IxDA MIlan & Turin
The Interaction Design Association is a worldwide entity that sets out to foster the increasing community of design professionals related to interaction design.
The Milan & Turin chapter of the association aims to host events across the country that bring together the exciting community that we have here. We'll do this by way of informal local meetups, talks with industry professionals, workshops and tutorials and potentially larger conference style events.