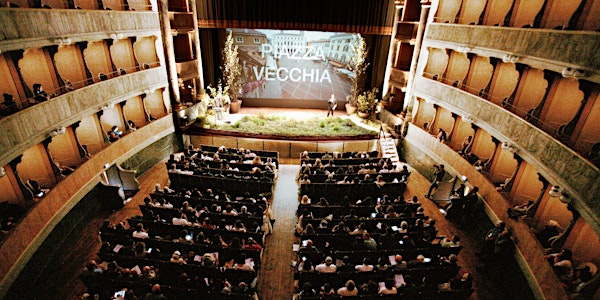 International Meeting of the Landscape and Garden 2022 - 23 e 24 settembre
Uno dei più importanti e attesi appuntamenti a livello internazionale aperto a esperti e appassionati di Paesaggio
Quando e dove
Località
Teatro Sociale 4 Via Bartolomeo Colleoni 24129 Bergamo Italy
Informazioni sull'evento
Anche quest'anno torna l'attesissimo l'International Meeting of Landscape and Garden!
E finalmente torniamo a incontrarci dal vivo nella meravigliosa cornice del Teatro Sociale di Città Alta.
International Meeting, come ogni anno si conferma come uno dei più importanti e attesi appuntamenti a livello internazionale aperto a esperti e appassionati di Paesaggio.
International Meeting è l'evento principe dell'ambito #Educational de "I Maestri del Paesaggio"
Sono attesi sul palco del Teatro Sociale, i seguenti straordinari relatori:
Prima giornata - 23 settembre:
- Juan Grimm (CL)
- Gareth Edwards (UK)
- John Little (UK)
- Eric Lenoir (FR)
- Luciano Pia (IT)
- Ngoc Minh Ngo (US)
- Bernard Trainor (US)
Seconda giornata - 24 settembre_
- Kate Cullity (AU)
- Cerimonia di
Coordinatore dell'International Meeting sarà Mario Bonicelli (IT) MBA and P, architetto e cofondatore di Arketipos
-
L'iscrizione all'International Meeting include il Light Lunch e la Green Dinner sotto i portici del Palazzo della Ragione nella giornata del 23 settembre
è previsto un biglietto ridotto limitato alla sola prima giornata (incluso Light Lunch e Green Dinner) al prezzo di €150+IVA.
è previsto anche un ulteriore biglietto relativo alla seconda giornata (mattina sabato 25 settembre), che comprenderà la presentazione di Kate Cullity e la cerimonia di premiazione di Land Award al prezzo di €40+IVA.