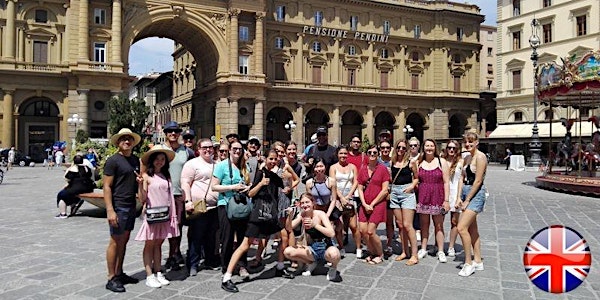 Date multiple
Florence Free Tour, Myths and Legends of Florence a gold City
Come to discover secrets of Florence a renaissance city rulled by Medici family, and great artists like Michelangelo, Brunelleschi, etc
Data e ora
dom 23 apr 2023 10:00 - lun 31 lug 2023 19:30 CEST
Località
P.za di Santa Maria Novella, 16, 50123 Firenze FI Piazza Santa Maria Novella next to the obelisk in front of Church's main entrance 50100 Florence Italy
Informazioni sull'evento
Free group walking tour of Florence 17:30 pm from Monday to Friday Saturday and Sunday at 10:00 am Meeting point Santa Maria Novella Church by the obelisk. Usually groups are from 5 to 15 . Duration 1:45/2:00 hours, in English. ( you can recognize the Guide he has an Umbrella)
We are going to see:
Santa Maria Novella square
Republic square
Brunelleschi Dome
Orsanmichele Church
Signoria square
Uffizi Square
Old Bridge
we are ending the tour at Pitti Palace
The Renaissance tour will take you around the picturesque cobble stone streets of Florence exploring places like Orsanmichele Church, the Santa Maria del Fiore Cathedral with Brunellischi's dome. From there our guides will point out the ancient house towers of Florence which you can still be able to see merged into more recent constructions. You'll learn more about Piazza della Signoria and the ancient Republic of Florence, we will go to Uffizi square and we will see the famous Old Bridge with its characteristic jewelry shops . Following the Vasarian Corridor by the street, until the Pitti Palace, last residence of Medici family, where we are ending our tour.
Remember to tip the guide that is working for free, some people give from 5 to 10 euro sometime more.
Our tour is the first in Florence and the original one from 2009, with licensed Tour Guide
Info sull'organizzatore
We are making several tours in English check our page in Facebook or online : https://www.florencefreetours.com/