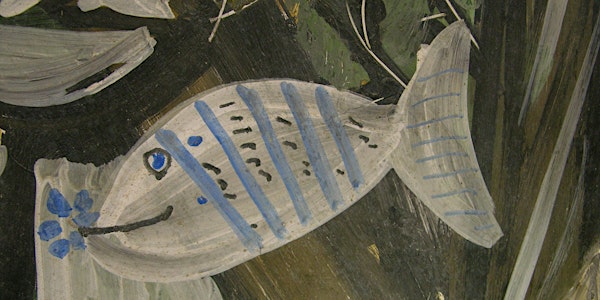 FBK-ISR 2022 | Seminario internazionale / International Seminar
Corpi (de)polarizzati: Innovazione, semiosi ed etica / (De)Polarized Bodies: Technological Innovation, Semiosis and the Ethical Conundrum
Informazioni sull'evento
La dimensione corporea è fortemente polarizzata: le svariate pratiche attraverso cui modelliamo il nostro corpo (v. Volli 1998), così come i linguaggi che adottiamo per descriverlo (v. Butler 1993) e i contesti entro cui, più o meno consciamente, lo inseriamo (v. Violi 2005), definiscono delle opposizioni fondamentali in base a cui emergono molteplici significati e valori, tanto a livello intra- quanto inter-corporeo. Simili opposizioni, inoltre, incidono sul modo in cui la "corposfera" (Finol 2015[2021]) fa esperienza del e conferisce senso al mondo che lo circonda — e di cui, al tempo stesso, è parte integrante (v. Violi 2008; Fuenmayor 2015; Stano 2019). Si tratta di dinamiche di fondamentale importanza, che sono state profondamente influenzate dall'innovazione tecnologica e dal cosiddetto "potenziamento umano", i quali negli ultimi decenni hanno raggiunto uno sviluppo senza precedenti. Contribuendo al superamento di una concezione della corporeità come puro dato "naturale", la fusione del corpo con diversi apparati tecnologici sul piano materiale e al tempo stesso operativo ha messo in discussione tali dinamiche di polarizzazione, favorendo forme di ibridazione con ricadute di fondamentale importanza tanto in prospettiva semiotica quanto a livello etico. La presentazione rifletterà su simili questioni combinando un'attenta disamina della letteratura sinora prodotta con riferimenti puntuali ad alcuni casi di studio particolarmente significativi.
SIMONA STANO, Università degli Studi di Torino
Coordinamento scientifico: Massimo Leone, Direttore FBK-ISR
Ciclo di seminari: "La de-polarizzazione nella religione e nell'etica"
Evento sarà in lingua italiana
L'evento sarà online
Per partecipare all'evento è necessario iscriversi entro le ore 12 di mercoledì 13 luglio 2022
Durante l'incontro saranno disattivi webcam e microfono per evitare sovraccarichi di rete.
***
The corporeal dimension is highly polarized: the countless practices through which we model our body (see Volli 1998), as well as the languages we adopt to describe it (see Butler 1993) and the contexts within which it can be inscribed (see Violi 2005), establish oppositions that provide it with multiple meanings and values, both on the intra- and the inter-corporeal level. What is more, such oppositions affect the way the "corposphere" (Finol 2015[2021]) experiences and gives meaning to the world that surrounds it—and of which it forms part (see Violi 2008; Fuenmayor 2015; Stano 2019). These crucial dynamics have been profoundly affected by technological innovation and body enhancement, which in recent decades have reached unprecedented levels. While contributing to overcoming a conception of corporeality as a given, "natural" datum, the merging of the body with technology on a material and also operational level seems to challenge such a process of polarization, favouring forms of hybridization that entail relevant consequences in terms of meaning-making, as well as regards the ethical dimension. The seminar reflects upon these issues by combining a thorough literature review with the analysis of relevant case studies.
SIMONA STANO, Università degli Studi di Torino
Scientific coordination: Massimo Leone, Direttor FBK-ISR
Cycle of seminars: "De-Polarization in Religion and Ethics"
The event will be held in Italian
The event will be online
To participate in the event, you must register by 12 noon on Wednesday 13 July 2022
During the meeting, the webcam and microphone will be disabled to avoid network overloads
***