Informazioni sull'evento
Località
Hotel Porta Skopje
jane Sandanski1A1000 Skopje
1000 Skopje
Macedonia, Republic of
Recent psychotherapy research has informed us that traumatic developmental as well as life cycle experiences are aspects that should not be
Informazioni sull'evento
Recent psychotherapy research has informed us that traumatic developmental as well as life cycle experiences are aspects that should not be overlooked because the consequences of non-elaborate traumatic experiences increasingly affect different psychopathologies: such as can be addictions, personality disorders, phobias, depression, dissociation, emotional disorders, etc. (Van der Kolk 2003).
In 2019 in Northern Macedonia in Tetovo we got engaged as EMI ITALY ASSOCIATION ® in collaboration with the Association "CORTEX"- Tetovo to create our first one-year training in Psycho-traumatology, and during the training we introduced the newest neurotherapeutic technique called "Eye Movement Integration Therapy" ™.
The formation of this group in Tetovo inspired and aroused the interest of psychologists in Northern Macedonia to further advance the approach of psycho-traumatology and an integrative model.
From this experience, seeing the interest of many other professionals, there was a need to extend this approach to Skopje as well.
For this reason, on 06.12.2019 in Skopje we will organize a promotional workshop for EMI Therapy aimed at forming an educational group.
EMI Italy Association will organize this event in Northern Macedonia in cooperation with the Association "CORTEX"- Tetovo and the Association "PSIHOTERAPIKA"- Skopje.
What is EMI?
Eye Movement Integration therapy, is a new "neuro-therapeutic" approach to the treatment of intrusive memories, phobias, post-traumatic-stress-disorder etc. EMI uses the longer smooth-pursuit eye movements and encourages conscious connection with the 'toxic' subconscious psychological material. The general idea is that various portions of the visual field will access different modalities with regard to
the memory. A systematic journey through all the areas with periodic verbal feedback whilst remaining
connected to the memory will help to integrate the memory thereby combining various fragmented
sensations into a multimodal "Gestalt". This therapy acts like a disinfectant to a wound
Conditions:Sessions last around 90 minutes, 30-60 minutes for a child.
Sessions will be bi-weekly for adults and teenagers, weekly sessions for children.
Be sure to have enough funds for at least 3 to 4 sessions – you can't stop treatment half way through.
The right "timing" to introduce this therapy is chosen by both the EMI practitioner and the client.
The client should be without eye problems or eye-surgery coming up or done.
Clients can undergo this therapy after 6-8 weeks after the trauma has occured, 2-3 weeks for a child.
When medication has been taken, the condition has to be stable – and the client needs to keep on using his medication.
Substances/Drugs and alcohol: Therapy can only take place at least after 2 weeks without any drugs/alcohol/any substance and the client has to agreed not to use any substance in the following week. Normal alcohol use is no problem.
What to Expect
The integration will continue neurologically for 10-14 days.
You might experience some sensations, flashbacks and/or changes in your sleep in the following 2-10 days.
You might surprise yourself in reacting differently to different situations.
Other people might react differently to you.
Be careful not to make impulsive decisions right after therapy.
You might experience vomiting, headaches, and/or diarrhea after the treatment as a way to eliminate your inner experience of the original trayma. These happens in 2% to 15% of the client.
Whenever you experience new information/ideas about your circumstances, or feelings, write it down so that you can share them with your EMI practitioner at your next session.
Stay in touch between sessions.
Somebody should drive you home after the therapy as you will continue to experience flashbacks and this may distract you on your driving.
The Neurobiology of Distressing Experience.
In order to understand how EMI works, we have to understand how memories are formed. In ordinary circumstances, sensory information is funneled from the sense organs to the thalamus, and from there the information is shunted to the various specialist parts of the brain: the occipital lobe for visual information, the temporal lobe for auditory and verbal information, and the frontal lobe, where the information is processed and integrated with stored knowledge to form a perception. Signals from the frontal lobe are sent back down to the limbic region, and the amygdala, where emotional associations are attached to the perception: pleasure, distaste, fear, etc. Short-term recall and long-term consolidation of memories depend on the hippocampus, which has connections with all these parts of the brain and orchestrates the activation of all the bits of sensory, cognitive and affective information that compose a given integrated memory.
Distressing experience affects the mind differently than ordinary experience does. Work by Joseph Ledoux and others has demonstrated that survival reactions in the face of threatening or intense situations use an alternative "emergency" pathway (LeDoux, 1992). Information from the thalamus can be sent directly —via a single synapse —to the amygdala, part of the primitive reptilian part of the human brain, which initiates survival behaviors and emotional responses a split second before the information can reach the more distant frontal lobe and form a clear perception. Essentially, nature has designed a shortcut to permit quick reactions in the lace of a sudden threat, based on a "quick and dirty" reading of the sensory information by the amygdala. If the amygdala perceives a threat message in the unprocessed sensory information, it sends out signals to the brain and endocrine organs to initiate the "fight or flight" response. It shuts down non-essential functions and triggers a joint of adrenaline that tenses the muscles, sets the heart racing, quickens respiration and in general readies the body to deal with whatever terrible thing is about to happen. If it later turns out that the sinuous object on the forest path was not a snake but just a curved stick, the frontal lobe will send out signals that permit the body to relax, climb down out of the tree it had jumped into, and eventually let the heart beat and breathing return to a normal rhythm.
The central roles of the hippocampus and the amygdala usually work hand in hand. Moderately elevated activity in the amygdala causes improved connectivity of the hippocampus, and heightened potential for learning. Excessive stimulation of the amygdala by overwhelming experience, however, causes impaired hippocampal functioning due to the intensity of the neuroendocrine stress responses. This means that the hippocampus may not be able to coordinate the sensory and emotional information received during a crisis into integrated memories. The end result is that traumatic memories are often recorded as fragmentary, nonintegrated bits and pieces. The conversion of these non-integrated memories into integrated form is thought by trauma experts such as Bessel van der Kolk to be essential for recovery from the psychological impact of the traumatic event (Van der Kolk. McEarlane, and Weisaeth. 1996).
Many clients have had key experiences in their lives that have left enduring imprints in their multisensory memory networks. Not all survivors of abuse, trauma or other distressing episodes will have trouble integrating the memory, but for many the traces remain paradoxically strong and fragmentary simultaneously. In the most severe eases, traumatic memories can contribute to severe mental disturbances such as dissociative disorder or post-traumatic stress disorder. In milder cases, anxiety or depression may be the only sign. The spectrum of symptoms that may stem from unresolved memories of distressing events also includes nightmares, flashbacks, emotional numbing, avoidance behaviors and panic attacks (Van der Kolk, McFarlane, and Weisaeth). EMI is useful for treating any constellation of symptoms or difficulties that can be reasonably traced to a traumatizing incident or period of the client's life. EMI appears to be able to facilitate access to these troubling, nonintegrated memories, by circumventing the routine patterns of thought and avoidance that the client has habitually followed. Figuratively speaking, the eye movements appear to redirect the client's mind into dusty corners that have been neglected, releasing information —whether painful or healing —that can then be naturally incorporated into a new, healthful perspective on their current life and their past experience. It is almost as if EMI activates an inner homeostatic guide that leads the client out of the maze of their troubling memories. The varying patterns of eye movements, the reassuring environment of the therapist's office, the focus on the sensory, cognitive and affective aspects of the memory —all of these ingredients combine to produce an astonishingly effective intervention.
This introductory training is dedicated for clinical psychologists, psychotherapists, doctors in North Republic of Macedonia
Ensure your sits in time, the deadline for reservation is 01 of December and places are limited to 25 sits.
Psihoterapika, adress Partizanski Odredi 74A 1/8,Karposh IV, Skopje,
contact: psihoterapika@gmail.com
RADMILA ZIVANOVIC 070/734-512
SEMA HALILI 070/409-730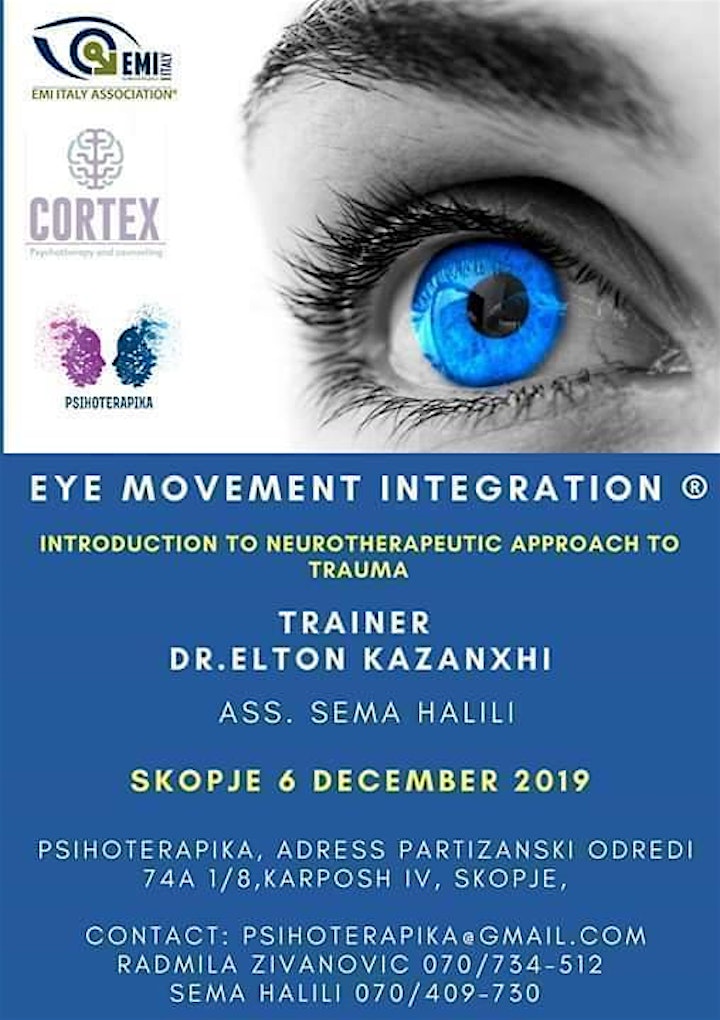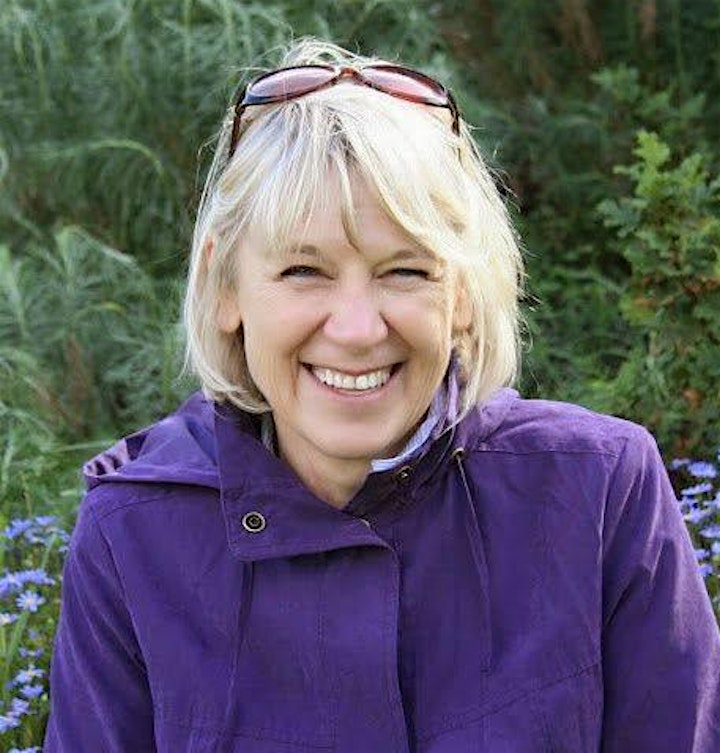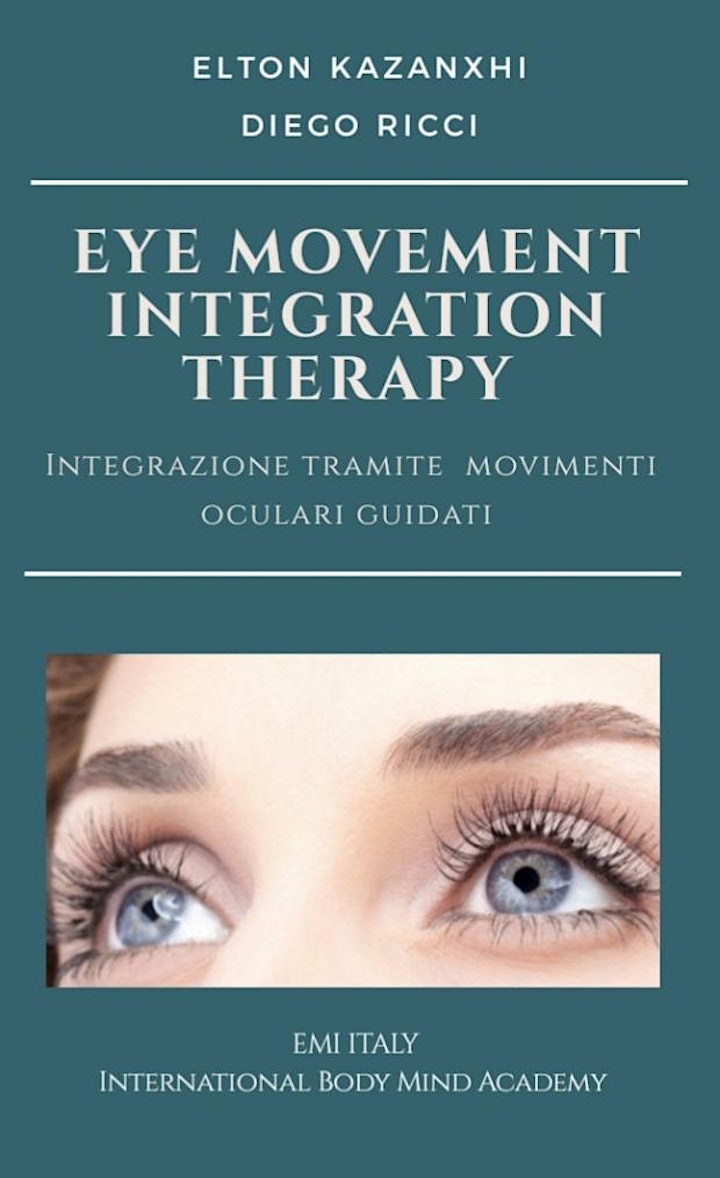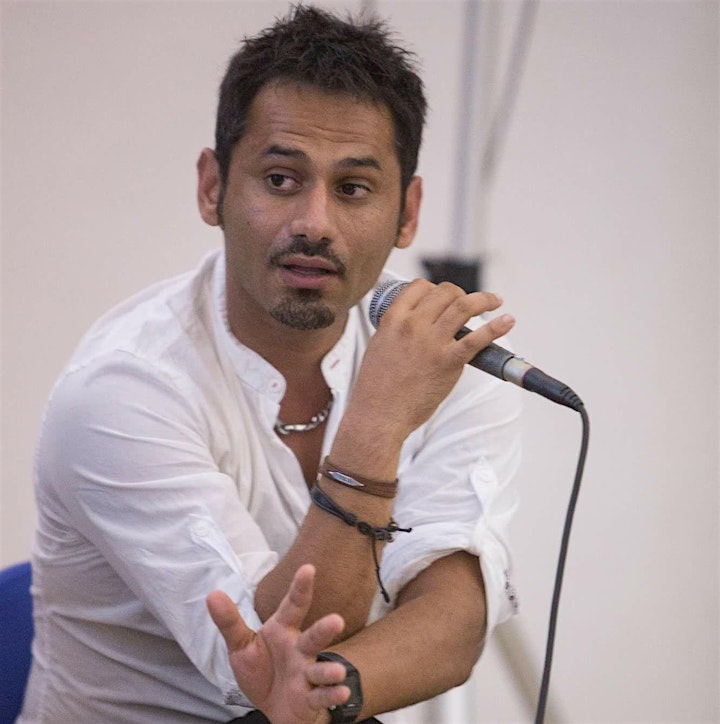 Elton Kazanxhi was born on 02.27.1980 in Tirana (Albania). In 1992 at the age of 12 he moved with his family to Italy, hoping to find new opportunities, initially settling in Apulia. Here he approaches the Oriental arts, especially martial arts, a passion that he still cultivates today and that together with music and dance have made it possible for him to become an "Eclectic Therapist".
In 2000 he began his studies of Psychology at the University of Urbino "Carlo Bo", graduating in 2005 and later serving as a cultural mediator, educator and psychologist in numerous juvenile and psychiatric communities.
His training continued by attending integrated counseling seminars for several years, during which he became aware of therapeutic models such as Gestalt, Transaction Analysis, REBT, NLP and Bioenergetics.
In 2011 he deepened Gestalt's therapeutic approach by making it one of his cornerstones while in 2013, driven by a desire to contribute to scientific development in the field of Psychology and Traumatology in his hometown, Albania, he began organizing several training with professionals in the field of Italian panorama psychotherapy and psycho traumatology.
Thus came the idea of establishing an Italian-Albanian association in Tirana with the aim of training the first therapists specializing in integrated psychotherapy. In 2015 he started a new chapter in the field of psycho traumatology concluding his career as a Practitioner in EMDR (Desensitization and Reproduction of Eye Movement) and in 2016 he founded and headed the A.P.E.A psycho traumatology association in collaboration with other colleagues. (EMDR Albania Psycho Traumatology Association) Subsequently, his eclectic spirit led him to curiously approach other Psycho Traumatological techniques, encouraging him to travel between Switzerland and the Netherlands to study EMI (Eye Movement Integration Therapy). and becoming the EMI Representative and Coach for Italy and Assistant to International Coach Minnie Loubser.
In 2018, the idea for the creation of EMI ITALY was born with the goal of training therapists in EMI Therapy. He currently works as a psychologist, psychotherapist registered in the Marche Regional Register (Italy) and continues to nurture his passion; "Eclectic Therapist"
Collaborates with the Cortex Association of Macedonia in one-year training in Psycho Traumatology
publications:
 "Kurthet e Mendjes" (The Traps of the Mind - Le trappole della Mente) with the publishing house Plejad - Tirana (2018).
  "Eye Movement Integration Therapy" Edition Street Lib Italia (2019)
ABOUT
MINNIE LOUBSER
I follow an integrated, holistic and multi-dimensional approach. My training and experience, together with specific psychotherapeutic approaches and modalities, are used in an integrated way to create a client-centred and unique therapeutic journey, together with each individual client.
Human beings are multi-dimensional and interconnected beings. Whatever affects one system within the human entity, will have an effect on every other system, whether physical, emotional, psychological, neurological or spiritual. Depending on the client's needs and experiences, any system may be used as the entry point to start the therapeutic healing journey. Therapy may start with the body based therapies, such as TRE or SE, or the mind based therapies such as CBT or DBT, or the unconscious or with dissociated states (Hypnotherapy or Ego-state therapy) or positive psychology and energy healing modalities such as EFT or Mindfulness, or more neurological, multi-modal modalities such as EMDR or EMI. Wherever the journey starts in therapy, the goal is for the individual to function optimally at all levels, as a healthier, more integrated and happier being.
I follow an integrated, holistic and multi-dimensional approach. My training and experience, together with specific psychotherapeutic approaches and modalities, are used in an integrated way to create a client-centred and unique therapeutic journey, together with each individual client.
BACKGROUNDED
(CBT) Cognitive Behaviour Therapy
(DBT) Dialectical Behaviour Therapy
Hypnotherapy: Traditional as well as Ericksonian Hypnotherapy (Advanced)
(EST) Ego State therapy (Advanced)
(EMI) Eye Movement Integration (Advanced Practitioner and Trainer in EMI)
(EMDR) Eye Movement Desensitisation and Reintegration, especially with Trauma (Advanced))
(SE) Somatic Experiencing to resolve trauma (Advanced training - currently)
(TRE) Trauma and Tension Releasing Exercises - Advanced
Impact therapy (Advanced)
Solution Focused Brief Therapy
Energy psychology (Including EFT – Emotional Freedom Technique)
Mindfulness
(RT) Resource Therapy (Gordon Emmerson)
(BWRT) BrainWorking Recursive Therapy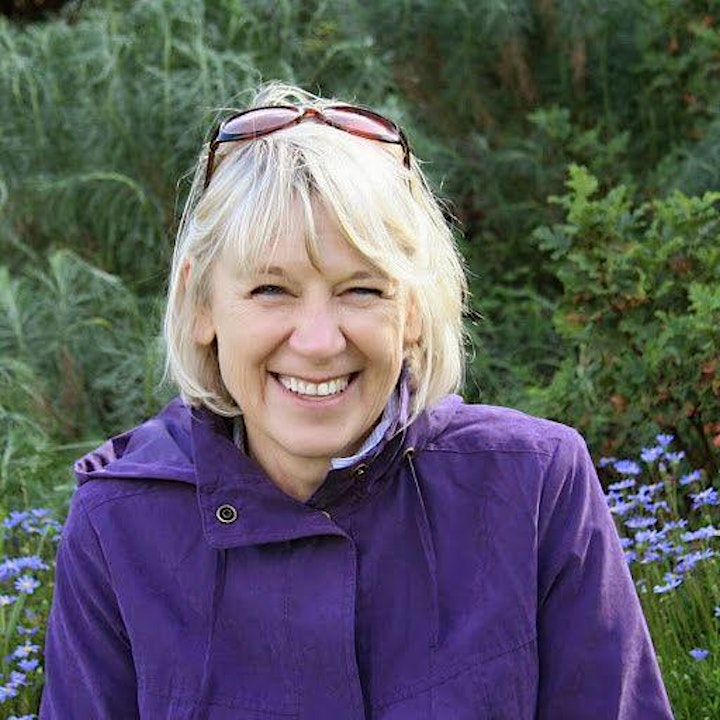 Data e ora
Località
Hotel Porta Skopje
jane Sandanski1A1000 Skopje
1000 Skopje
Macedonia, Republic of