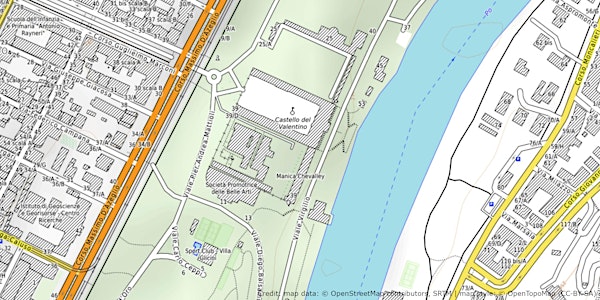 DISTFest 2021 - Mapping Party
Mapping Party: Humanitarian OpenStreetMap Team
Quando e dove
Località
Castello del Valentino - Sala Astengo 39 Viale Mattioli 10125 Torino Italy
Informazioni sull'evento
Mapping Parties are events in which the general idea is to get together to do some mapping, socialise, and chat about making a free map of the world. It is a convivial community event, open to all, where newcomers are always welcome.
Each year, disasters around the world kill nearly 100,000 and affect or displace 200 million people. Mapping can help change this. The Humanitarian OpenStreetMap Team (HOT) is an international team dedicated to humanitarian action and community development through open mapping based on OpenStreetMap.
MapSwipe is an open-source mobile app that is making mapping around the world more coordinated and efficient: using the app, volunteers pinpoint where critical infrastructure and populations are located, allowing mappers to focus only on areas where they know features need to be mapped.
Organizations use HOT Tasking Manager to create mapping projects for areas around the world where data is needed to help save or improve lives:
volunteers use satellite imagery from OpenStreetMap to trace buildings, roadways, and other features
experienced volunteers check the map data to ensure it is high quality
humanitarian organizations use the map data to plan for disaster response and other life saving activities
During the party, the participants share mainly thoughts but also some food and drinks, and enjoy themselves: we'll experiment methods and tools to join a global community that is mapping the places most vulnerable to disaster and poverty, in order to support humanitarian aid and sustainable development across the world.