Informazioni sull'evento
Località
Camplus Bononia - Bologna
Via Sante Vincenzi, 49-51
40138 Bologna
Italy
Politica di rimborso
Rimborsi fino a 1 giorno prima dell'evento
Descrizione
The Design Sprint
Facilitate breakthrough ideas, solve business challenges and validate products with customers.


The sprint is a five-day process for answering critical business questions through design, prototyping, and testing ideas with customers. Developed by Jake Knapp, it's a "greatest hits" of business strategy, innovation, behavior science, design thinking, and more—packaged into a battle-tested process that any team can use.
Working together in a sprint, you can shortcut the endless-debate cycle and compress months of time into a single week. Instead of waiting to launch a minimal product to understand if an idea is any good, you'll get clear data from a realistic prototype. The sprint gives you a superpower: You can fast-forward into the future to see your finished product and customer reactions, before making any expensive commitments.

In this workshop you will learn the tools & techniques of the same proven, structured framework that has been used to design, prototype and validate solutions for Uber, Slack, Blue Bottle Coffee and more.
"It's like fast-forwarding into the future, so you can see how customers react before you get all the time and expenses of building a real product"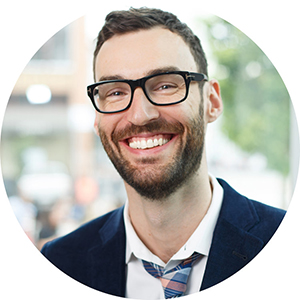 Jake Knapp
Jake Knapp is the New York Times bestselling author of Sprint.
Jake spent 10 years at Google and Google Ventures, where he created the Design Sprint process. He has since run it over 150 times with companies like Nest, Slack, 23andMe, and Flatiron Health. Today, teams around the world (including the British Museum and the United Nations) use Design Sprints to solve big problems and test new ideas.
Previously, Jake helped build products like Gmail, Google Hangouts, and Microsoft Encarta. He is currently among the world's tallest designers.
What you will learn
The workshop is fast-paced, hands-on and immersive.
By the end of the workshop you'll have the right knowledge and process to drive hi-impact innovation inside your organization.
Understand customer needs and map their journey

Quickly generate innovative solutions and sketch them

Make critical business decisions, fast

Create a Minimum Viable Product with low effort and budget

Validate concepts and ideas before committing to them

Master the 5 phases of the Design Sprint


This workshop is for:
Product Owners

Startup Founders

CMOs and CIOs

Designers

Developers

Cross-functional Teams

People of all skill levels who wish to further enhance their Product Design and UX skills knowledge
* the workshop will be in English
Info
Your ticket includes:
8-hour workshop facilitated by Jake Knapp

2 coffee breaks with snacks refreshments

Lunch with vegetarian options

All materials and office supplies for you to sketch and map ideas


Please bring:
Your laptop and devices

Your motivation to tackle new challenges and collaborate with others
Data e ora
Località
Camplus Bononia - Bologna
Via Sante Vincenzi, 49-51
40138 Bologna
Italy
Politica di rimborso
Rimborsi fino a 1 giorno prima dell'evento