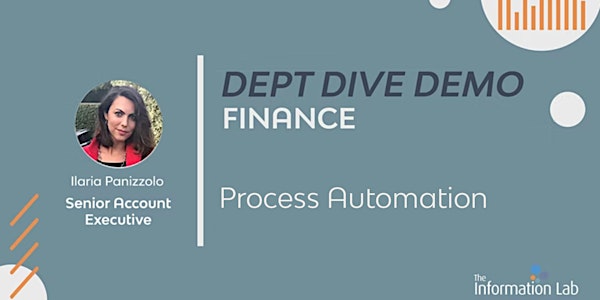 Department Dive Demo | Finance
Discover how to help Finance analysts to have all the tools they need to automate their tedious and repetitive tasks #alteryx
Informazioni sull'evento
Please join us for this live session where Ilaria Panizzolo and our technical team, will explain the challenges that Finance analysts face and how Alteryx can help create a governed and secure environment to speed and automate repetitive tasks.
During the first part of the demo we will showcase:
- how you can connect to different data sources including SAP
- join the Finance tables together
- perform some data preparation steps such as pivoting , filtering and creating formulas.
During the second part of the demo we will showcase:
- cashflow forecasting use case
to show how quick and easy can be to implement a predictive model in Alteryx without the need for coding.
We look forward to seeing you there!