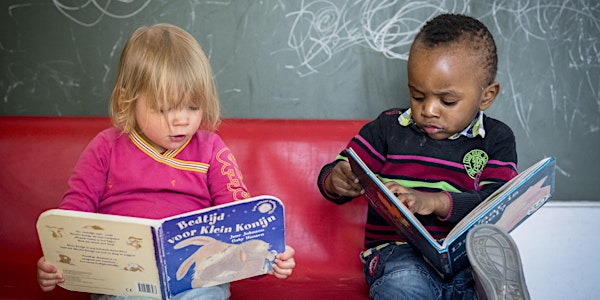 CONFERENZA Open the Door for Reading: Early childhood and reading.
EARLY CHILDHOOD AND READING: EFFECTIVE POLICIES AND MULTI-STAKEHOLDER APPROACH FOR A CITY THAT READS TO ITS CHILDREN.
Quando e dove
Località
Fondazione Riccardo Catella 28 Via Gaetano de Castillia 20124 Milano Italy
Informazioni sull'evento
The conference is held in English.
La conferenza si terrà in lingua inglese.
IL PROGRAMMA
9.00-9.30 Registration
9.30-10.00
Welcome
Laura Galimberti, Deputy Mayor of Education, Comune di Milano
Malin Omland, Pree-school administration, City of Gothenburg
10:00 – 11:00
Milano Reading Pact. Strategies and activities for a city
Stefano Parise, Libraries Department Director
Diletta Colombo e Patrizia Nappi, Independent Bookshops Association
Marina Paoletti e Emanuela Schiavi, Italian Publishers Association
Born to read. Public Private agreement on reading promotion for children 0/6
Giovanna Malgaroli, Centro per la Salute del Bambino - Onlus - Segreteria Nazionale Nati per Leggere
Maria Enrica Bettinelli, Deputy Head Family Centers – ASST Fatebenefratelli - Sacco
Strategies and Resources
Annamaria Cosatti, Save The Children
Chiara Bartolozzi, Fondazione Cariplo
Marco Benini, Impresa Sociale Con I Bambini
11:00 - 11:30 Coffee Break
11:30 – 12:00
Keynote speech
Tiziana Mascia, Cepell, Ministry of Cultural Heritage, Activities and Tourism and University of Bozen
12:00 – 13:00
Open talk with the guests and the international audiance on the possible scenarios of effective policies and multi-stakeholder actions in order to support families in reading to their children.
13:00-14.00 Buffet lunch