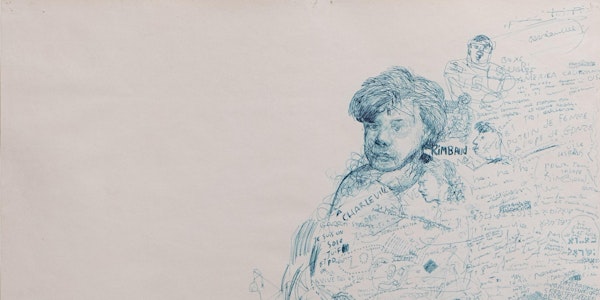 Conference #2 of the cycle "Scribbling and doodling" with Tim Ingold
Conferenza con Tim Ingold / Conférence avec Tim Ingold
Quando e dove
Località
Viale della Trinità dei Monti, 1 1 Viale della Trinità dei Monti 00187 Roma Italy
Informazioni sull'evento
➝ EN
Conference #2 on the Art of scribbling and doodling with Tim Ingold
Wednesday 30 March at 6.30 pm
Michel Piccoli Room, Villa Medici
Conference in English with simultaneous translation into Italian
Duration: 1 hour
Free event, limited number of seats. Advance booking required.
Questa conferenza non sarà registrata o filmata e quindi non sarà trasmessa in futuro.
In parallel with the exhibition Scribbling and Doodling. From Leonardo da Vinci to Cy Twombly, presented until the 22nd May 2022 at the Villa Medici, a series of six conferences is organised, inviting several art history, philosophy and anthropology scholars to share their researches the practice of scribbling and doodling.
For this second conference of the cycle of meetings, Villa Medici organises a discussion with Tim Ingold, professor emeritus of social anthropology at the University of Aberdeen.
Is the scribble an offence to both writing and drawing? It offends readers because it is illegible, and viewers because it is unrecognizable.
Both accusations, however, rest on a particular understanding of the relation of line to surface, the origins of which accompanied the birth of the modern era with the twin inventions of print and perspective. With print, the text appears to float above the surface of the page, as if upon a blank sheet; with perspective, the world appears to lie behind it, as if seen through the transparent pane.
Thus, what we now denigrate as an anomalous hybrid, the scribble was truly the ground of graphism from which writing and drawing were subsequently separated out, along the lines of a division between text and image.
Researcher and anthropologist Tim Ingold will examine how to undo this separation, reconcile the lines, and fully re-inhabit the page.
Please consider cancelling your Eventbrite booking if you no longer wish to attend so that we can offer the opportunity for others to attend the event.
______________________________________________________________________________________
➝ IT
Conferenza #2 sull'arte dello scarabocchio con Tim Ingold
Mercoledì 30 marzo 2022 alle 18.30
Sala Michel Piccoli, Villa Medici
Conferenza in inglese con traduzione simultanea in italiano
Durata: 1 ora
Evento gratuito, posti limitati. Prenotazione anticipata obbligatoria.
Cette conférence ne sera ni enregistrée ni filmée et ne fera donc pas l'objet d'une diffusion ultérieure.
Nel caso abbiate effettuato la prenotazione Eventbrite e non intendiate più partecipare all'evento, vi chiediamo gentilmente di disdire la prenotazione in modo da liberare i posti occupati e permettere ad altre persone di assistere all'evento.