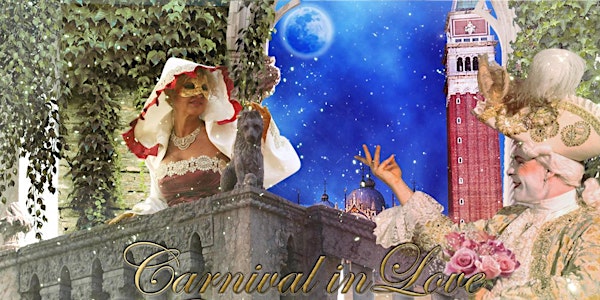 Carnival in Love Grand Ball - Venetian Serenade
The sweet Melody from the Venetian canali, like a Serenade, awakens deep emotions and dreams. A Master full Casanova with all my awesome ar
Quando e dove
Località
Palazzo Ca' Zen ai Frari Campiello de Ca' Zen 30125 Venezia Italy
Politica di rimborso
Contatta l'organizzatore per richiedere un rimborso.
La commissione di Eventbrite non è rimborsabile.
Informazioni sull'evento
The sweet Melody from the Venetian canali, like a Serenade, awakens deep emotions and dreams.
A Master full Casanova with all my awesome artists, will welcome you in the Fabulous Palazzo Zen, to carry you into the Baroque Venice, where everything was allowed.
Transform yourself, wear an amazing Costume from my Collections and overwhelmed by lights, signings and games you will be part of the most beautiful game in the World:
The Venetian Carnival!
Let the Dream begin…
Let the Magic go on…
I will sing for you the Venetian Serenade