Topics: 3D digital building construction, digital evolution of the smart infrastructures, 4.0 technologies for building automation
About this Event
SHVET project Joint Round Table will be held online on November 6.
SHVET project developed a joint curriculum for a Building Automation Expert.
4.0 technologies are the fil rouge of innovation in the building construction sector, as well as in every other social, cultural and economic context.
During the Joint Round Table, starting at 10.30, experts will present the latest news about 3D digital building construction. There will be also the opportunity to talk about technology and experiences in using building automation systems in USA and about the digital evolution of the smart infrastructures (Siemens).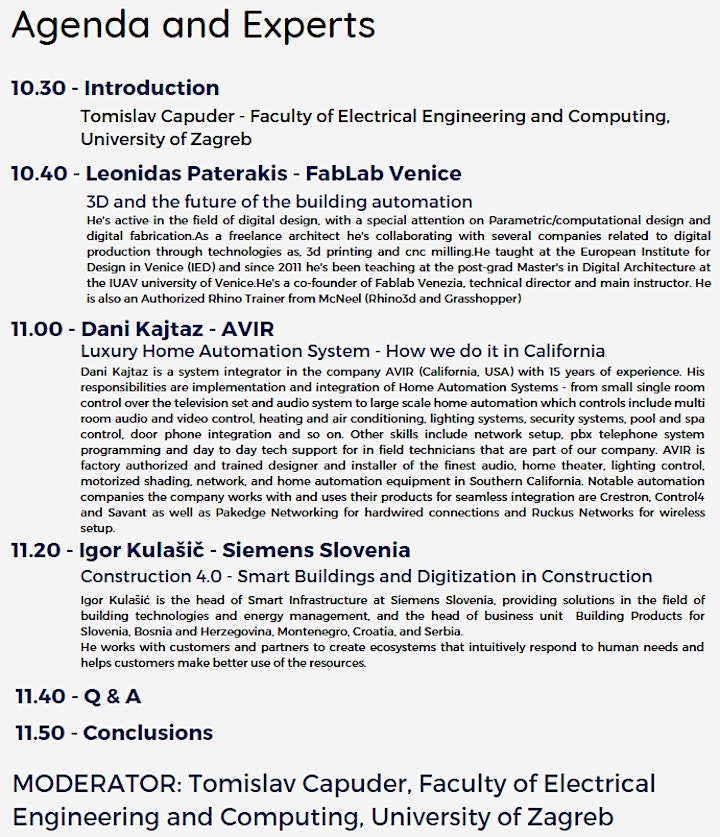 The European Commission's support for the production of this event does not constitute an endorsement of the contents, which reflect the views only of the participants, and the Commission cannot be held responsible for any use which may be made of the information contained therein.
Project Erasmus+ KA3 Smart Development of HVET for Highly Skilled and Mobile Workforce (SHVET)