Località
Palazzo Sandi, ANCE Venezia & Motonave Osvaldo, Zattere
San Marco 3870
30124 Venezia
Italy
Descrizione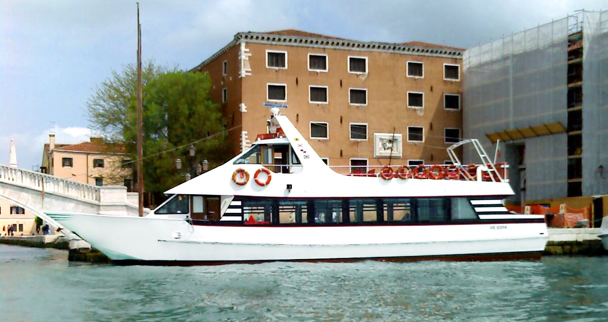 The second event of the Venice Resilience Laboratory, VRL, will welcome citizens and representatives from the Venetian community of stakeholders in social-ecological science and practice for adaptation and sustainability.
We will discuss, borrow and blend knowledge for unlocking Venice´ potential as unique leader of Living with Water Spirit, for global visibility over the next three years 2016-2018, creating together specific goals and guidelines.
In an enjoyable atmosphere, reflected by the warmth and culture of its host ANCE Venezia, the day will offer a mix of keynotes, discussions and activities but more than that offer a unique arena for interdisciplinary dialogue and action. The day is organized into two complementary activities addressing all senses. In an approach of action-oriented learning and living with nature, we will get to know each other, find out about our capacities to contribute to the Re-Animation of Venice´ Spirit. Then we will open the gateways for the individual and the collective to unlock the transformation and adaptation power of the learning gift of nature in Venice and abroad: the social-ecological services.
After this session, we will take a walk seeing Venice with re-animated clear eyes from San Angelo over Accademia to Zattere to embark into the Motonave Osvaldo, the multi-sensor melting pot of the VRL. On our self-catered lunch trip to the Northern Lagoon and to the sea of Lido, we will enjoy the atmosphere of the lagoon, the passionate story, and friendship of fisherman, archeologist, artisan, scientist and engineer along with the self-made food and drinks we share with good company.
REGISTRATION TO THE EVENT IS OBLIGATORY, PLEASE BRING YOUR REGISTRATION NUMBER.


VRL2 PROGRAM 18th March 2016

09:00 Get-together, registration
09:30 Welcome with the Director of ANCE
09:40 Merge and Blend Hybrid Knowledge;
Presentation: "Social-ecological systems as Complex Adaptive Systems" (PhD can. Laura Elsler, Stockholm Resilience Center)

Presentation: "Social-institutional characteristics to adaptive co-management in Venice and abroad" (Dot. Stefania Munaretto, Universitet Amsterdam)

Presentation: "Salt marshes and biota resilience towards rising sea levels in the Venice lagoon" (Dot. Debora Bellafiore, ISMAR)

Presentation: "Tuning fluxes from adaptive co-management for ecosystem services" (Dot. Elena Gissi, IUAV)


Presentation: "Sustainable fisheries and provisioning services of the Venice lagoon" (Prof. Fabio Pranovi, UNIVE)

Presentation: "Strong ties of city, citizen and environment - recent reflections" (Prof. Luca Pes, VIU)

Discussing: social and ecological services in place, visioning (harmonize external, internal, environmental and social perspectives)
10:40 Connecting dots Channels for Action
Presentation: "Social-ecological modeling for Venice resilience" (PhD can. Laura Elsler, Stockholm Resilience Center)

Presentation: "Connecting the dots: synergies between Venice and Hue lagoon" (Prof. Massimo Sarti, Universita Ancona)

Presentations "Open guest presentations: final registration 10th March 2016"

Making bonds: Occupation cards Connect the dots: How are you? Where do you see yourself in one year? How can you contribute to the bond? What would you like the others to contribute?
11:30 Mingle
11:40 Re-animate: Vision, Visibility, Vitality.
Shared activity setting goals and guidelines for Venice sustainable Social-Ecological Services.

Presentation: "Trilateral project: establishing a lasting, trilateral platform for learning between Venice, Jakarta and New York" (Dot. Giovanni Cecconi, Venice Resilience Laboratory previously Consorzio Venezia Nuova)

Discussion of platform initiatives and ideas for eco-innovation and conservation as a foundation of the Venice Metropolitan City starting from the Venice unique identity of learning and living with water and related ecosystem services
12:30 Serve/Celebrate Venice Spirit
12:30

walk f

rom San Angelo over Accademia to Zattere to embark the Motonave Osvaldo, the multi-sensor melting pot of the VRL.
13:00 embark on Motonave Osvaldo Presentation of the

3rd event of the VRL

: Hunters and fishermen Motonave Osvaldo tour of the northern lagoon on

19th March 2016.

13:00

Lunch trip i

n Bacino San Marco, the lagoon, Lido Bacan, Lazzaretto. We will enjoy the atmosphere of a unique lagoon city with passionate stories and friendship of you student, researcher, fisherman, archeologist, artisan, engineer and Architect, along with the music of La Ghenga Fuoriposto and the self-made food we share Food with stories: everybody joins with a self-made dish and drink and tells how it relates to Venice history, lagoon, and sustainability

Discussion: next steps on the way back
17:00 Landing at Zattere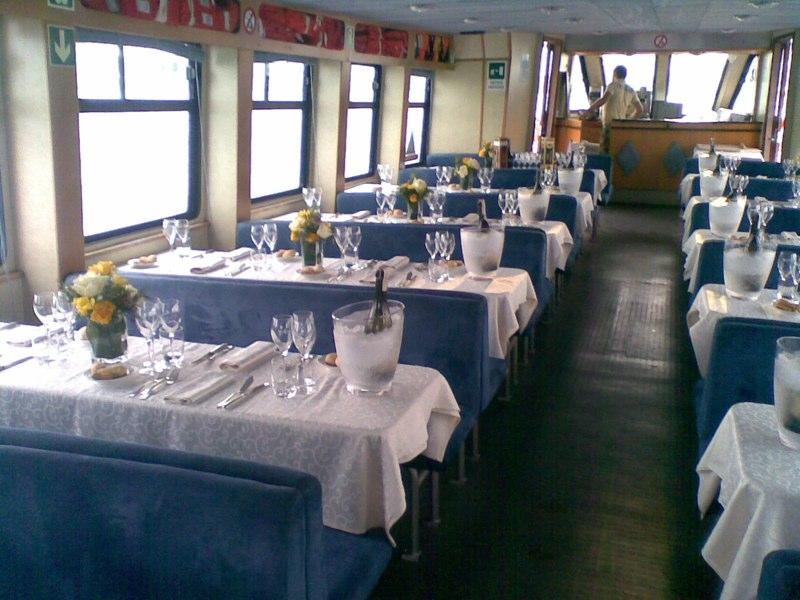 FAQ
How to arrive at the event?
Start: 9:00 Palazzo Sandi, ANCE Venezia,San Marco 3870: vaporetto ACTV boat stop S. Angelo or take traghetto S.Toma.
12:30 Transfer: walk to Zattere Gesuati and embark on Motonave Osvaldo at 13:00. If you are late call me +39 335 1379177 we will consider waiting for a while.
End: either at Palazzo Sandi at 12:30 or 17:00 with the return to Zattere.
What do I have to bring and share?

Any kind of dish or drink that tells a story that connects you with Venice together with a long lasting smile!
Who can I address with questions?

Laura Elsler +39 324 848 6436,
Giovanni Cecconi +39 335 13 79 177
l.elsler@yahoo.de ceccogio@gmail.com
Membership and free offer

In order to prepare your membership card to the Venice Resilience Lab, as a Project of Wigwam Local Community, please send the confirmation e-mail to ceccogio@gmail.com together with a comma separeted data string: surname,name,borngg/mm/aaaa, address, mail,cellphone,VATorFiscalcode,
e.g.
Cecconi,Giovanni,31/1/1954,Santa Croce297 Venezia30135,ceccogio@gmail.com,+393351379177,cccgnn54a31g453v,
At the entrance you will find your VRL membership card and a box for contributions to the offerings of boat and music.

If I would like to join the boat but don´t have time until 17:00? We can drop you out during the afternoon, and you will have the possibility to disembark earlier and come back by ACTV.
Meteo The event will happen also with rainy/ cloudy weather and we hope to see submerged salt marshes!
Transfer: walk to Zattere and embark on Motonave Osvaldo at 13:00