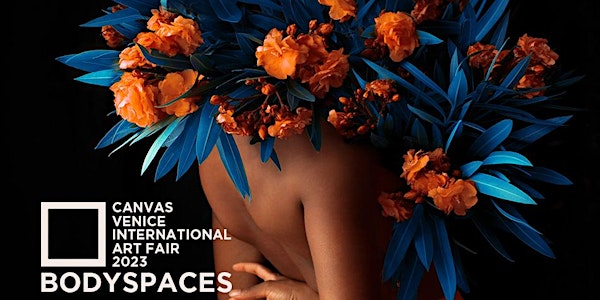 BODYSPACES – CANVAS INTERNATIONAL ART FAIR 2023
BODYSPACES – CANVAS INTERNATIONAL ART FAIR 2023
Data e ora
mer 8 feb 2023 09:30 - 17:30 CET
Località
Palazzo Albrizzi-Capello Cannaregio 4118 30121 Venezia Italy
Informazioni sull'evento
OPENING: BODYSPACES – CANVAS INTERNATIONAL ART FAIR 2023
Venice | January 27 – February 20, 2023
more. https://www.itsliquid.com/opening-bodyspaces-2023.html
ITSLIQUID Group, in collaboration with ACIT Venice – Italian-German Cultural Association, is pleased to announce the opening of BODYSPACES, first appointment of CANVAS INTERNATIONAL ART FAIR 2023, that will take place in Venice, during the period of Venice Carnival, at Palazzo Albrizzi-Capello from January 27 to February 20, 2023.
The word "canvas" was used for the first time in Italy in the 14th century and it has become the most common support medium for oil painting, replacing wooden panels. Over the centuries, the canvas' meaning has changed, starting from paintings, through photographic and cinematographic film, exploring the human body, to the digital world. Canvas is the creatives' common ground, on which they can express themselves. We invite all the artists to share their personal artistic research through any kind of media, from painting to sculptures and installation, from photography to video art and live performance.
BODYSPACES is about the perception of our body, the first step for the appropriation of our identity. The bodies are the spaces for human experimentation, for the achievement of humanity and its overtaking. The contemporary bodies are composed of corporal and virtual elements influenced by physical and psychical actions. The artistic work on the body's hybridization will create a new concept of humanity starting any kind of possible life in a contemporary multicultural society. We invite artists to express, through their artistic research, the relationship between the body and human life, celebrating the new identities in contemporary times.
more. https://www.itsliquid.com/opening-bodyspaces-2023.html
Info sull'organizzatore
ITSLIQUID – A communication platform for contemporary art, architecture and design
ITSLIQUID is a web based information platform, dedicated to world wide distribution of information about calls for entries, exhibitions and events at some of the world's leading art galleries, museums and foundations selected. ITSLIQUID has already built a readership of more than 200.000 qualified subscribers. Among them architects, designers, artists, collectors, art critics, curators, dealers, and other personalities of the International art, architecture and design world. It provides advertising services, press office services for events and projects, articles and specials published on the website, media partnerships services.