Informazioni sull'evento
Località
SAE Institute Milano
14 Via Domenico Trentacoste
20134 Milano
Italy
Descrizione
Un incontro, gratuito ed aperto a tutti gli interessati di musica elettronica, con Stefano Fontana che racconterà il suo sviluppo professionale dal Plastic di Milano alle prime produzioni sotto lo pseudonimo Stylophonic, passando in rassegna le collaborazioni con Planet Funk, Dino Lenny e Crookers, la coproduzione dell'album per Lorenzo Cherubini aka Jovanotti "buon sangue" e il ruolo come coautore di "Tanto,Tanto, Tanto". Verranno affrontate inoltre le tematiche legate al ruolo di music designer per importantissimi brand internazionali, creando soundtrack per sfilate di moda e prendendo parte a molti tour italiani.
---
IL RELATORE: STEFANO FONTANA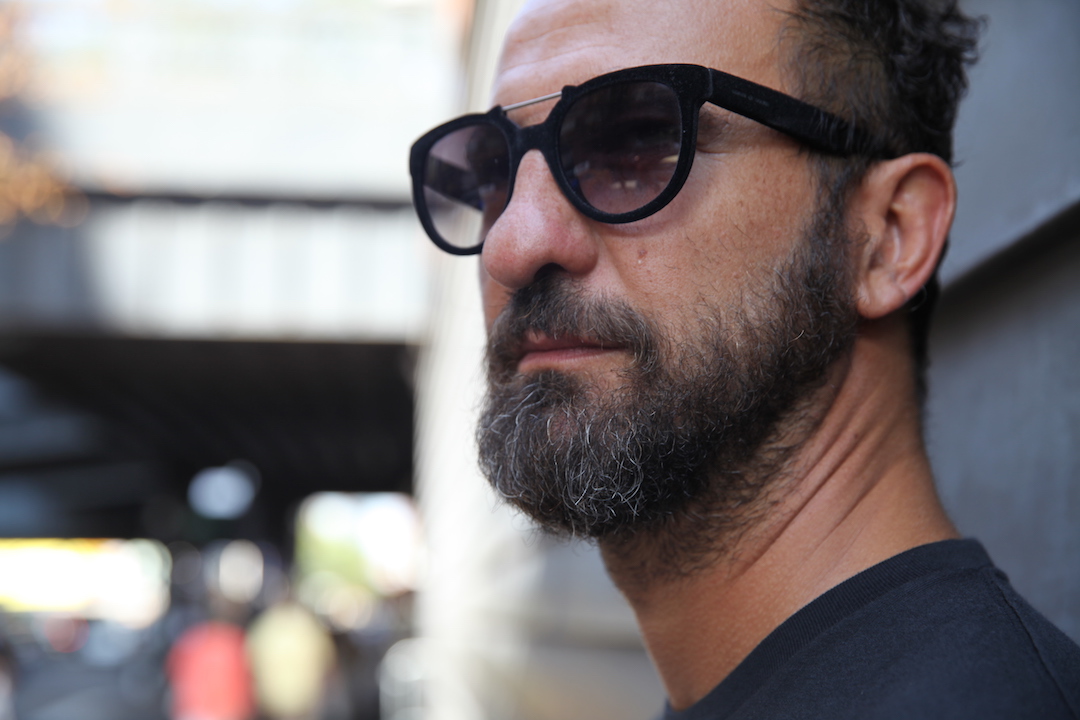 Coloured sounds, eclectic vocation, international profile: this is Stefano Fontana in a few words. Grown up in Milan at Plastic Club – the main club of the Italian artistic circuit – Stefano has always had a real obsession for that imaginary street half way between turntablism, funky B-lines, hip-hop, dance old school and all the plastic world correlated.
Grown with bread and groove, Stefano Fontana blends the scenes of Chicago, New York and Detroit, electro, hip-hop, house and techno, re-interpreting them for far away: he takes part to the DMC freestyle championship, rears up with his BMX, he risks his life with tricks on his skateboard, but especially he draws totally from gurus like Basement Jaxx, Underworld, Chemical Brothers without naming generals of hip hop like Public Enemy, Ludacris, Timbaland, and Neptunes.
In a few years, he becomes one of the Italian most hot producers and his first long-distance fatigue named Stylophonic is published internationally by Emi: the album Man Music Technology is a crossover of hip-hop, breaks, and house, absolutely so international that it seems an alien for the national reality. The single extracts arrive in all the European charts, the album sees important featuring and remixes (see Digital Underground, Della Reese, Kevin Saunderson, Chicken Lips, King Britt, Radioslave, etc) and the name of Stefano approaches the gurus of dance, so much to be renamed the " Italian Fatboy Slim " for the same versatility and same kaleidoscope of sounds.
Then, between remixes for Planet Funk, Dino Lenny, and Crookers, Stefano dips into the co-production of the album for Lorenzo aka Jovanotti (the most important Italian hip-hop artist, well connected with the Beastie Boys): needless to say that "Buon Sangue" becomes a whirlpool of groove with a stylophonic touch, like proved with the crushing single "Tanto3". Stefano Fontana becomes one of the most demanded names in the international clubbing circuit: besides the Italian major clubs, Stefano does and undoes the suitcases for sets all around Europe, from England to Ibiza, from Mykonos to France, without forgetting the residence at Magazzini Generali of Milano, the base in which experimenting new colours to dancefloor.
At the same time, Stefano reinforces also his activity of music designer for various brands such as Adidas, MTV, Coca-Cola, Dolce&Gabbana (with the incredible collaboration with Hype Williams), Diesel creating soundtracks for fashion shows and taking part in various Italian tours.
In such an intensive period, Stefano Fontana is able to set the basis for the new album Stylophonic: Beatbox Show, of the previous year, is launched by the single Baby Beatbox (remixed by Crookers)– chosen for the European D&G campaign, as well as included in various compilations – and is a further step forward in shakedelia of electro, dance and funk.
Produced by Stefano himself and mixed by the sound engineer of Leftfield, Beatbox Show is the growth to the stylophonic sound: a futuristic soundtrack for dancing as much us for listening, variegated like the next singles extracted, that Pure Imagination that is a thud on radio and charts, or Dancefloor, once more connected to an advert for D&G again with the great director Hype Williams.
(http://www.youtube.com/watch?v=68__UPXUEZc)
After a such intense 2006 and 2007, 2008 seems even more challenging: Stefano, in fact, is responsible for a music of a new D&G campaign always with Hype Williams, with the track called "RU Experienced?" (http://www.youtube.com/watch?v=FEvjmFalNX4&feature=related) but in the meantime he was very satisfied when remixing the French ace Martin Solveig, he discovered the talented Crookers (for which he is responsible for their first production and discographic moves) and he has been chosen by Nike – with people like LCD Soundsystem, A-Trak, Aesop Rock and Tomboy for the new project Nike Plus.
He also did a music for the European Citroen campaign "Oh my gold" with Naomi Campbell (http://www.youtube.com/watch?v=v4MZAo0c-f0)
The album "Boom" is released in October 2013, and it peaks at number one on iTunes Electronic Chart as singles and album.
In June 2014 the new album "Jam The House" was launched with the help of Your-army (N.1 UK pier and promotion company)
This new project was really underground oriented, The first single "Girlzzz", containing an Egyptian Lover's sample and became instantly a huge club hit, In September the second single "Buddy" was released and it contains a Nina Simone's sample, "Buddy" was supported by DJs and producers like Mousse T, Fake Blood, Jaques Lu Cont, Todd Edwards, Groove Armada, Funkagenda, Danny Tenaglia, Moonbootica, Bot (ex Crookers), Stereo MCs and many others…It quickly became a worldwide underground club hit.
Stefano Fontana takes part as one of the three judges at Top DJ since the 1st edition, the first television music competition show for aspiring young, talented DJs. The show is broadcasted on Sky Uno, the main channel of Sky Italia.
Stefano spent the last years and a half to finish the new album called "we are" with a strong vocal collaboration by a New York-based artist called "Kena Anae"
The result is a superb album full of songs with a House music/Disco and P-Funk influences. The album was mixed @basshit studio in new york by the mighty Dave Darlington(Master at work, Adeva, Sting, Ruffneck, Basement Jaxx, Technotronic, Bob Sinclair, C&C Music factory, etc)
The Album sampler got first support from those men:
Andreas Henneberg (SNOE Music): Pezzner (Dirtybird), DJ Zinc (Rinse FM), A.N.D.Y., LCAW, Yam Who (Yam Who?), Future Feelings: Stefano Ritteri (Saved / Pets Recordings), Mousse T, Lost Frequencies, Will Weaver (Weaver Bros / Cirque Du Soul), Future Feelings, Endor, The Supermen Lovers, Hoxton Whores :: Purple Disco Machine, Felix Da Housecat c/o, Lebrosk (Mixmag Breaks Reviewer), DJ Miss Nine (925 Digital), Gerry Gonza (Confession / Toolroom), eNAHS (Elrow / MadTech), Steve Parry (Selador Recordings), Freejak (Spinnin' Records): Horsemeat Disco, Rudimental, Aeroplane , Just Kiddin, Après, Sirus Hood (Under No Illusion / Dirtybird), Bill Brewster, Will Monotone (Boston / ViVa Music / Defected), Bart B More, Betoko (Suara / Get Physical), Watermät (Spinnin' Records), Riva Starr c/o (Hot Creations), Roger Sanchez, Steve Mac (Rhythm Masters), The Disco Boys, Kokiri, Omid 16B, Dennis Ferrer, Hifi Sean (Defected), The Voyagers (Spinnin' Records), Shiba San c/o (Suara /CUFF), AC Slater, Treasure Fingers, Nick Catchdubs (Fool's Gold) and Tensnake.
The first single will be released this Autumn 2017 on his own new label called "Beatmansion records" distributed by Universal Music Group.
Stay tuned for a bunch of new music from Stylo himself and remember "keep rocking those Stylo beat".
Data e ora
Località
SAE Institute Milano
14 Via Domenico Trentacoste
20134 Milano
Italy