ARPER AT CDW UNLOCKED | 6 – 8 JULY 2021
About this event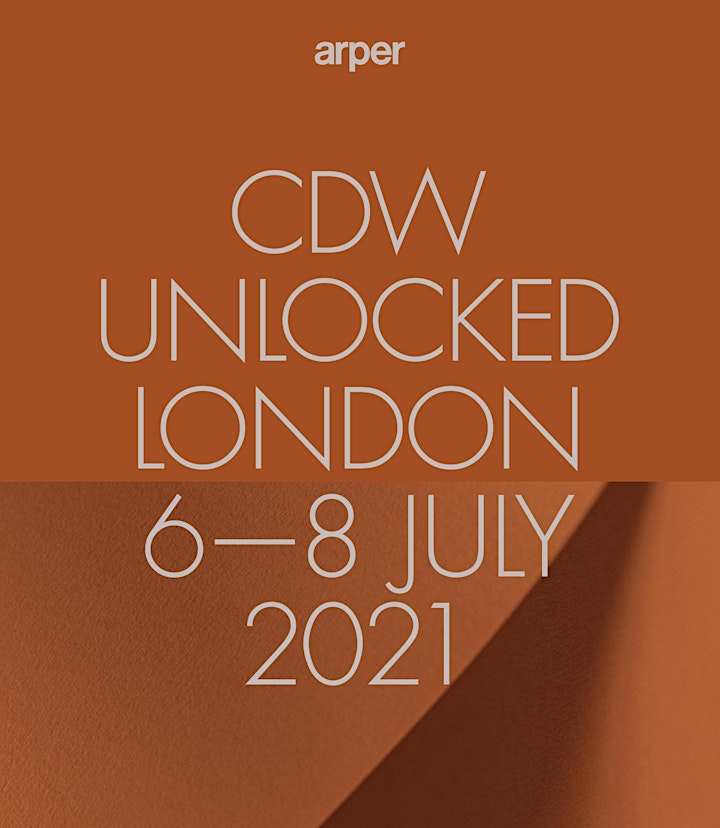 We look forward to seeing you at our Clerkenwell Showroom during CDW Unlocked.
Discover our new 2021 collections available for the first time in the UK, including Kata by Altherr Désile Park, Kinesit Met by Lievore Altherr Molina and Aston Low Back by Jean-Marie Massaud.
Showroom visits will be carried out in a COVID-secure manner, in line with the latest government guidelines.
VISITING OUR SHOWROOM
Showroom visits will take place Tuesday 6 – Thursday 8 July, 10:00am – 5:30pm.
We are limiting the number of visitors to a maximum of 10 at any given time. Social distancing between different groups will be encouraged.
Please enter contact name, email and contact number of each visitor upon registration for Track and Trace purposes.
You will need to show your Eventbrite ticket on a device, or printed, when you arrive.
If we are at capacity we will ask you to queue outside, so that your visit will be as safe as possible.
STAYING SAFE
Please take care of yourself and others by wearing a face mask and keeping a safe distance from others during your visit.
Hand sanitizer is available at the showroom entrance and key points.
Track and Trace forms will be available at the showroom entrance.
Tue 6 – Thu 8 July
10:00am – 5:30pm
Arper London Showroom
11 Clerkenwell Road
London EC1M 5PA
london@arper.com
020 7253 0009
Organiser of ARPER AT CDW UNLOCKED | 6 – 8 JULY 2021
Arper is an Italian company producing and distributing worldwide office, home and contract furniture .
Arper collections are distributed via an international sales network and displayed in single-brand showrooms situated in strategic cities worldwide: Milan, Treviso, Cologne, New York, Chicago, Los Angeles, Tokyo, Stockholm, Oslo, Amsterdam and London.