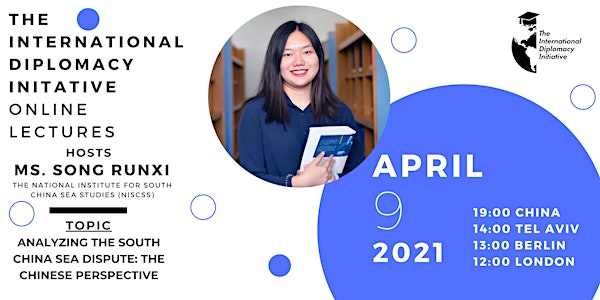 Analyzing The South China Sea Dispute: The Chinese Prespective
The International Diplomacy Initiative online lecture- Analyzing The South China Sea Dispute: The Chinese Prespective,
About this event
The South China Sea is of great strategic significance to the Indo-Pacific region, serving as a key passageway for cargo vessels transporting goods across the world and supporting heavy fishing industries which many countries in the region rely upon. Various countries have claimed islands and zones as their own since the 1970s, however tensions have flared up in recent years following China's construction of artificial islands and other features as well as American-led Freedom of Navigation Operations (FONOPs) in the region. In 2016, the Permanent Court of Arbitration (PCA) at The Hague ruled in favor of territorial claims made by the Philippines, further escalating tensions with claimant countries as China has refused to accept the court's decision. Following President Biden's renewed focus on the Indo-Pacific five years following the PCA decision, what does this mean for the South China Sea dispute? Will the South China Sea be a military flashpoint between the US and China? What is China's perspective on its claims made in the South China Sea and American-led FONOPs?
Analyzing the South China Sea Dispute: The Chinese Perspective will offer interesting analysis and insights into the current state of the South China Sea dispute, drawing from the experience of think tank insider Song Runxian. Ms. Song is a Research Fellow at the National Institute for South China Sea Studies based in Hainan, China. Working first-hand with other Chinese experts in policy and naval strategy, Ms. Song will draw from her experience to provide a captivating introduction into the current situation and future prospects of the South China Sea maritime claims perfectly suited for students and young scholars.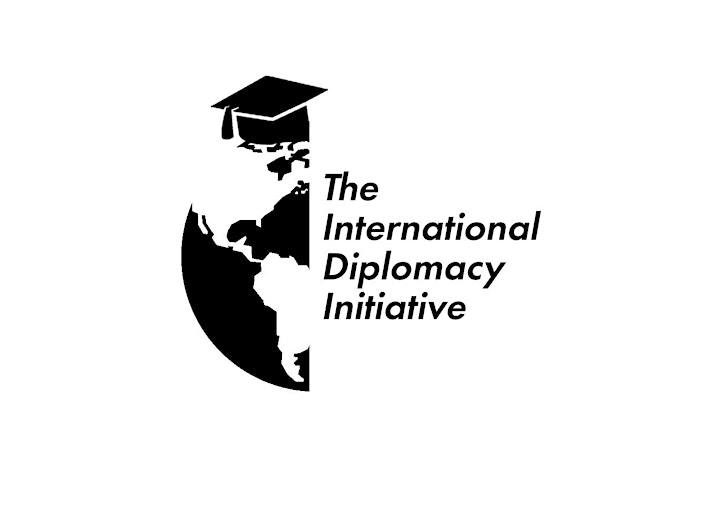 The International Diplomacy Initiative (IDI) is an international, student-run nonprofit organization dedicated to advancing diplomacy throughout the world. Engaging students and practitioners with real-world diplomatic experience through lectures and other events, IDI seeks to provide the next-generation of diplomats with the skills needed to enact global change.
The Initiative cooperates with embassies, multilateral organizations, NGOs, and more to engage young people in Israel and around the world.
Further info about the IDI you can find in our website
Interested to get involved in the IDI? please click here