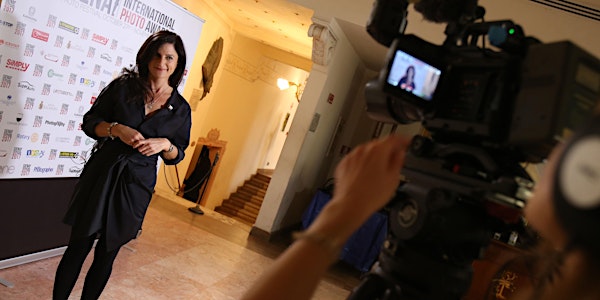 Ami Vitale's Exhibition Opening
EXHIBITION OPENING CEREMONY "HOPE FOR EXTINCTION"
When and where
Location
Accademia Fisiocritici Siena 2 Piazzetta Silvio Gigli 53100 Siena Italy
About this event
PLEASE NOTE: AMI VITALE WILL NOT BE PRESENT AT THE OPENING DUE TO COVID.
ATTENZIONE: AMI VITALE NON SARA' PRESENTE ALL'INAUGURAZIONE CAUSA COVID.
L'inaugurazione della mostra di Ami Vitale aprirà al pubblico gli spazi del Museo di Storia Naturale che, per tutto ottobre e novembre, ospiterà la mostra "Hope For Extinction", illustrando storie mozzafiato di rinoceronti, elefanti e giraffe nei loro habitat naturali.
Avrai l'opportunità di trascorrere momenti indimenticabili attraverso le incredibili storie e alle indimenticabili immagini della famosa fotografa statunitense. Ami intratterrà il pubblico raccontando i momenti più interessanti della sua illustre carriera di fotografa del National Geographic. La Vitale, non solo ecciterà il pubblico sul tema della natura e della fauna selvatica, ma darà alle persone anche un motivo per prendersene cura.
Ami Vitale's exhibition opening will open to the public the spaces of the Natural History Museum which, throughout October and November, will host the "Hope For Extinction" exhibition, displaying breathtaking stories of rhinos, elephants, and giraffes in their natural habitats.
You will have the opportunity to spend breathtaking moments daringly close to the wild through the unforgettable stories and images of the National Geographic photographer. Ami will entertain the public with stories of the most interesting moments of her illustrious career as a National Geographic photographer. Ami not only will show and excite people about nature and wildlife but will also give people a reason to care for them.