AMALFI COAST - "Hotel Margherita in Jazz" - No Strings Attached
About this event
Nell'incantevole scenario di Praiano, l'Hotel Margherita celebra il suo 50° anniversario vestendosi di jazz!
L'Hotel Margherita, da sempre promotore dei valori dell'ospitalità e dello stare insieme, dà il via alla rassegna Hotel Margherita in jazz giovedì 24 giugno 2021 alle ore 19.00.
Questo evento vedrà esibirsi il duo No Strings Attached, composto dal contrabbassista Marco Bardoscia e dal chitarrista Alberto Parmegiani, virtuosi protagonisti del panorama jazz italiano e internazionale.
---
EN
In the enchanting scenery of Praiano, the Hotel Margherita celebrates its 50th anniversary by dressing up in jazz!
The Hotel Margherita, which has consistently promoted the values of hospitality, launches the Hotel Margherita in Jazz Fest on Thursday, June 24, 2021, at 7.00 p.m.
This event will feature the duo No Strings Attached, composed of double bass player Marco Bardoscia and guitarist Alberto Parmegiani, virtuous protagonists of the Italian and international jazz scene.
No Strings Attached
Il duo nasce nel 2010 dopo aver registrato l'album di esordio Blues for a leaving man con Alberto Parmegiani come leader. Bardoscia e Parmegiani si sono esibiti in importanti festival, club e rassegne in tutta Italia.
Sono già stati in formazione insieme per supportare nomi prestigiosi del jazz Italiano come Paolo Fresu, Gianluca Petrella, Gaetano Partipilo, Roberto Ottaviano, per citarne alcuni.
Per l'appuntamento costiero, i No Strings Attached proporranno musica e standard della tradizione jazz americana rivisitati in chiave originale. Nel loro sound si può cogliere l'influenza dei grandi maestri come LaFaro, Gomez, Jim Hall, Kenny Burrell e altri. 
Ciò che contraddistingue la loro musica è la cura del dettaglio sonoro e la costruzione continua di un paesaggio capace di rapire l'ascoltatore per condurlo in un viaggio da sogno, con qualche fermata al bar e sulla luna.
---
EN
No Strings Attached
The duo was born in 2010 after recording their debut album Blues for a leaving man with Alberto Parmegiani as leader. Bardoscia and Parmegiani have performed in important festivals, clubs, and festivals throughout Italy.
They have already played together to support prestigious names of Italian jazz such as Paolo Fresu, Gianluca Petrella, Gaetano Partipilo, Roberto Ottaviano, to name a few.
For the coastal event, No Strings Attached will propose music and standards of the American jazz tradition revisited in an original way. In their sound, you can see the influence of the great masters such as Lafaro, Gomez, Jim Hall, Kenny Burrell, and others.
What distinguishes their music is the attention to sound detail and the continuous construction of a landscape capable of kidnapping the listener to lead him on a dream trip, with a few stops at the bar and on the moon.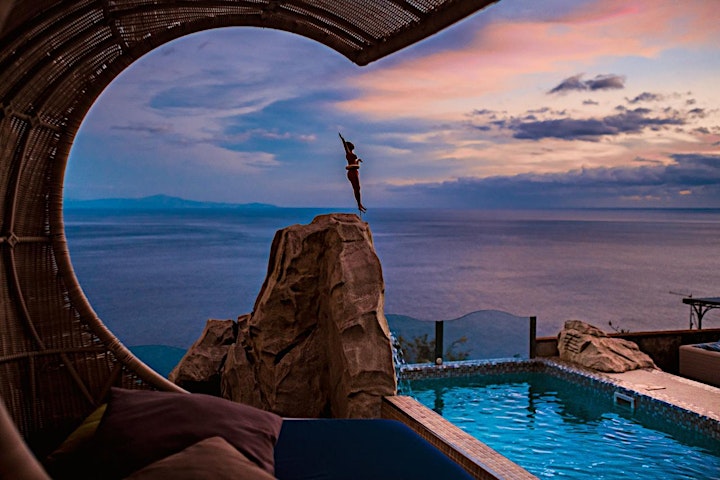 Info e Prenotazione
È possibile scegliere tra le seguenti opzioni: 

CONCERTO - Il concerto è aperto al pubblico ed è gratuito. L'orario di inizio è alle ore 19.00. È consigliabile prendere posto alle 18.45.
In caso di imprevisti, è obbligatoria la cancellazione per lasciare libero il posto e non perdere la possibilità di assistere ai futuri concerti.
Posti limitati.
CONCERTO E CENA - Dopo il concerto, se si desidera prolungare il piacere della serata, l'Hotel Margherita aprirà le danze del Ristorante M'ama.
Cena con Menù Degustazione e Vini della Costa d'Amalfi abbinati. Per questo primo appuntamento, sarà il vignaiolo Gaetano Bove delle Cantine San Francesco a raccontare e far degustare i suoi vini agli ospiti.
Menù Degustazione al costo di 50,00€.
Aperitivo: montanara e scaglie di provolone
Primo: Ndunderi zucchine, fiori di zucca e salsa di provolone
Secondo: stracotto di manzo con patate novelle al forno
Dessert: Caprese al cioccolato e tozzetti con mandorle.
È possibile prenotare il tavolo per massimo 4 persone
. Posti limitati.
Per maggiori info Whatsapp +39 3337166631
+39 089.874628 - info@hotelmargherita.info
#HotelMargheritainJazz!
---
EN
Info and Reservation
You can choose among the following options:
CONCERT - The concert is open to the public and is free of charge. The starting time is 7.00 p.m. It is advisable to take place at 6.45 p.m.
In case of unforeseen events, it is mandatory to cancel the reservation in order to leave the seat free and not miss the opportunity to attend future concerts.
Limited places.
CONCERT AND DINNER - After the show, if you want to prolong the pleasure of the evening, the Hotel Margherita will open the dances of the Ristorante M'ama.
Dinner with Tasting Menu and Wines of the Amalfi Coast combined. For this first appointment, winemaker Gaetano Bove of Cantine San Francesco will tell guests about his wines and will make them taste.
Tasting Menu - 50,00€.
Appetizer: montanara and flakes of provolone;
First course: Ndunderi zucchini, pumpkin flowers and provolone sauce;
Main course: beef stew with baked potatoes;
Dessert: Chocolate and tozzetti caprese with almonds.
You can book the table for up to 4 people. Limited places.
For more info Whatsapp +39 3337166631
+39 089.874628 - info@hotelmargherita.info
#HotelMargheritainJazz!
Organizer of Amalfi Coast - Hotel Margherita in Jazz "No Strings Attached"