Description
Milan, May 29 - 30 2019. Trainer: Joakim Sundén.
Course abstract
How do you build an organisation that enables agile at scale and unleashes the power of small autonomous teams?
Join this 2-day workshop with Joakim Sundén, who has long experience from working at Spotify, and has been involved in developing several of the concepts of "the Spotify Model".
Joakim will share his experiences and viewpoints as independent agile coach and trainer, not as representative of Spotify.
After this workshop, you will have plenty of examples and inspiration from how Spotify grew a dynamic learning organisation that continually reinforces a high-trust culture and supports engaged autonomous teams.
About the workshop
"The Spotify Model" of agile at scale has been getting a surprising amount of attention in the agile community since it was first shared widely in 2012. The Spotify Engineering Culture videos have more than 500K views.
It was never intended as a framework or a model, it was just a case study of the Spotify way of working at the time. That has not stopped a large number of organizations from copying or imitating the model, often without understanding what it was optimized for, what challenges it comes with or how Spotify has adapted and continued to evolve in the five years since.
What you will learn
Why Spotify made the decisions they made, what other options were considered, which changes were intentional and which ones were emergent
The underlying principles as well as go into specific practices and mechanisms
How Spotify combines small autonomous teams with strategic business alignment
How Spotify works with leadership and growing leaders, and how they work with innovation
Which values and beliefs shape their culture. And much much more.
Takeaways
The goal of this course is to provide tangible examples of how to create a great place to work that enables agile at scale.
You will leave inspired with ideas on how to redesign your organization to better engage employees and leverage the power of autonomous teams.
Why attending this workshop?
Join this workshop to gain a deep and wide knowledge of how Spotify works under the hood. With this deeper understanding you will be able to see more options on how to improve your organisational design with regards to your context and boundaries.
Agenda
The history of Spotify
How to build great autonomous teams (a.k.a. Squads)
Organisational structure to support the squads (Chapters, Tribes and Guilds)
The Spotify Rhythm & OKRs (Cross team, strategic business alignment and prioritization)
Team and Tribe leadership
Roles and responsibilities
Competence and development frameworks
Culture, principles and values
How Scrum, Kanban and XP fits into the Spotify culture
Think It, Build It, Ship It, Tweak It – The Spotify Product Development Framework
Sharing and spreading knowledge
Transparency and communication
Challenges, lessons learned and failed experiments.
Target audience
Progressive leaders and managers
Agile Coaches, Scrum Masters, Product Managers, Project Managers and Agile Practitioners
Organisational change agents, consultants and HR
F.A.Q.
Tools & Laptop: Do I need my laptop?
No, you won't need your laptop to attend this workshop.
Entry requirements: Do I need to know anything in particular prior to attending this workshop?
Basic knowledge in Agile principles and practices, e.g., experience with Scrum, will help you better understand some of the content.
Teaching language: What language will this workshop be in?
This course will be taught in English.
About the workshop
Language: The workshop will be held in English.
Time: from 9.30 am to 5.30 pm.
Venue: Pirelli Institute, Viale Fulvio Testi, 223, 20162, Milan (find out how to get to the Pirelli Institute here).
Laptop: You won't need a laptop for this workshop.
Dress code: Informal.
Included in the price: two coffee breaks and lunch with the trainer and the other attendees are also included in this ticket... because networking matters :)
Not enough? Drop us a line at info@avanscoperta.it.
N.B.
The workshop is now comfirned and guaranteed to run - have you got your tickets yet? ;-) See you in Milan!
Questions? Drop us a line: info@avanscoperta.it
Link to the website
https://www.avanscoperta.it/en/training/agile-at-scale-inspired-by-spotify-workshop/
Trainer
Joakim Sundén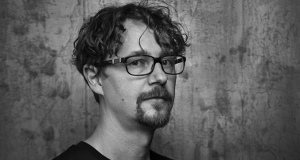 Location

Pirelli Institute, Viale Fulvio Testi, 223, 20162, Milan (find out how to get to the Pirelli Institute here).
Timings
Each day will start at 9.30am and finish at 5.30pm.
Under_Cover_Learner Discount - SAVE 20%
If you're paying the ticket out of your own pocket and you don't have a VAT number, you can get a 20% discount on any tickets and on any ticket tiers!
How? Just enter the Under_Cover_Learner promotional code in the registration field on Eventbrite.
Please note: This code cannot be used in conjunction with any other offers/discount codes, and it applies to any ticket tier.
Doubts? Questions? Drop us a line: info@avanscoperta.it
We accept the following methods of payment:
PayPal, Credit/Debit card (via PayPal, click on the link: "Don't have a PayPal account?"), Bank transfer (upon request - contact us at info@avanscoperta.it).
T&C, Privacy Policy, cancellations and refunds, Venue info
Find out more at this link.