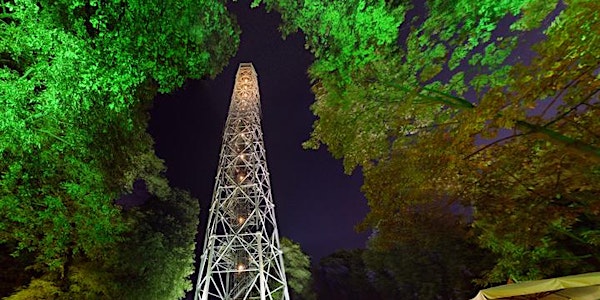 ✶✶✶ A romantic and private night on top of the TORRE BRANCA @MILANO ✶✶✶
A private event at more than 100mt high, call us to arrange your perfect aperitivo in Milano! Wine, chocolate, oysters... simply magic!
When and where
Location
Torre Branca 2 Viale Luigi Camoens 20121 Milano Italy
About this event
A unique evening:
Would you like to organize a night to remember at more that 100mt height above Milan? Maybe with the best view in town and a custom menu to enjoy your time?
Call us or text us for a free quote, we're more than happy to help you enjoy your time @MILAN!
★ Location ★
Viale Luigi Camoens, 2, 20121 Milano MI
INFO & RESERVATIONS +39 335 529 0025
The Tower
In the 1930s, the rising city built its totem in the clearing of Parco Sempione.
Designed by Gio Ponti, the tower is considered a true work of art, "in which modern architecture and new technology find a point of contact".
Thin and transparent, a true architectural "challenge", it was erected in record time, in just two and a half months in 1933, on the occasion of the 5th Triennale exhibition, together with six large, temporary "isolated arches" designed by Sironi. Milan thus acquires the European exclusive of a "triennial international exhibition of modern decorative and industrial arts and modern architecture".
The intervention of the Branca
"Having become unusable, the Tower went" out of service "in 1972. It has been entirely restored and made accessible again by the Branca brothers, whose name it now bears in homage to its city. In fact, it was in those same 1930s that Branca also looked to the future, chose the far-sighted path of internationalization, built factories in Europe, in the North and South Americas, and laid the foundations for its development, promoting the image of produced in every corner of the world. "
Some technical data
Totally made of Dalmine pipes, of special steel, flanged and bolted, it is 108.60 meters high.
The main structure of the Tower has a truncated pyramid shape with a hexagonal section, from the side of six meters to the base. At an altitude of 100 meters, the side of the hexagon is still 4.45. The very slight tapering gives it an almost prismatic appearance. Today a very modern lift system allows five people at a time to get up to the covered lookout room in just under 1 minute. On Wednesday the ascent is free for schoolchildren and pensioners.