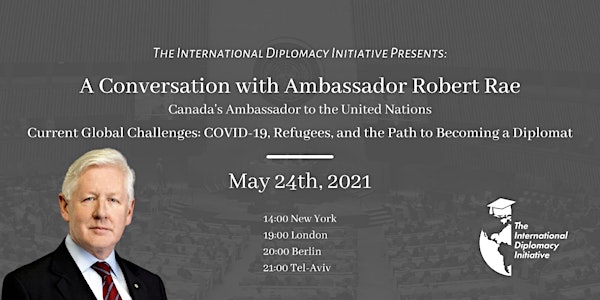 A Conversation with Ambassador Robert Rae
The International Diplomacy Initiative presenting: A Conversation with Ambassador Robert Rae, Canada's Ambassador to the United Nations
About this event
A founding member of the United Nations, Canada has always maintained a commanding influence in international affairs through its foreign aid programs and continued advocacy for human rights. And now as the world emerges from the COVID-19 pandemic, we are beginning to face renewed global challenges: climate change, humanitarian and refugee crises, energy security, hunger, poverty, and inequality. In "A Conversation with Ambassador Robert Rae," the International Diplomacy Initiative will take a deep dive into Canada's agenda at the United Nations in 2021 as well as learn more from the career of one of Canada's top diplomats. Ambassador Rae's years of experience working with the Rohingya Crisis lends him extraordinary insight into one of the largest humanitarian crises in modern history. Also, Ambassador Rae will share more about his track record in politics and diplomacy, offering advice for ways students can get involved in a lifelong career of government, public service, and diplomacy.
We hope that you will join us for this conversation on May 24th, 2021 at 2pm EDT (7pm London/8pm Berlin/9pm Tel Aviv).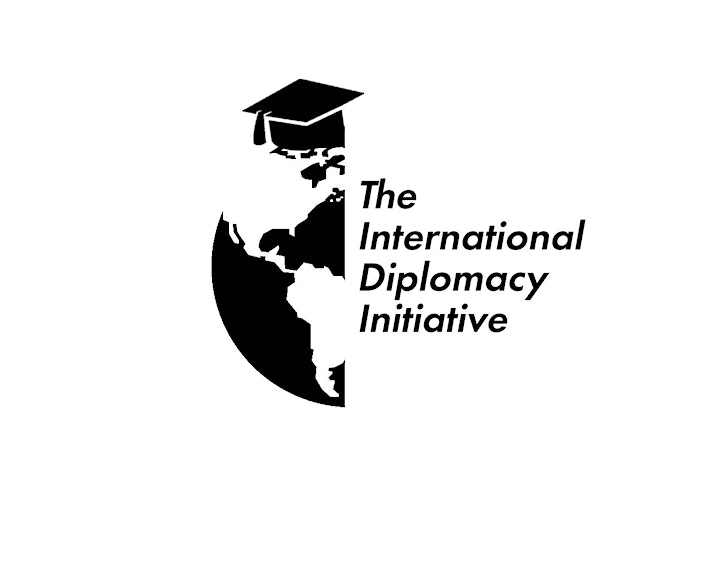 The International Diplomacy Initiative (IDI) is an international, student-run nonprofit organization dedicated to advancing diplomacy throughout the world. Engaging students and practitioners with real-world diplomatic experience through lectures and other events, IDI seeks to provide the next-generation of diplomats with the skills needed to enact global change.
The Initiative cooperates with embassies, multilateral organizations, NGOs, and more to engage young people in Israel and around the world.
Further info about the IDI you can find in our website
Interested to get involved in the IDI? please click here